Back home in Germany I had a very good job as a Online Marketing Manager, but to travel the world was always in my mind. And to be honest, I love my Job and i want to be in the online branche forever.
The last years I spent my vacations in Thailand, Cambodia, Bali and i did a Cruise Ship Tour from New York to Bermuda, Bahamas, Miami and a few more citys on the east coast back to NY.
This is my World Map on the wall back home in Germany, where I pin my flags in the citys I have been to. But it is not up to date anymore 😉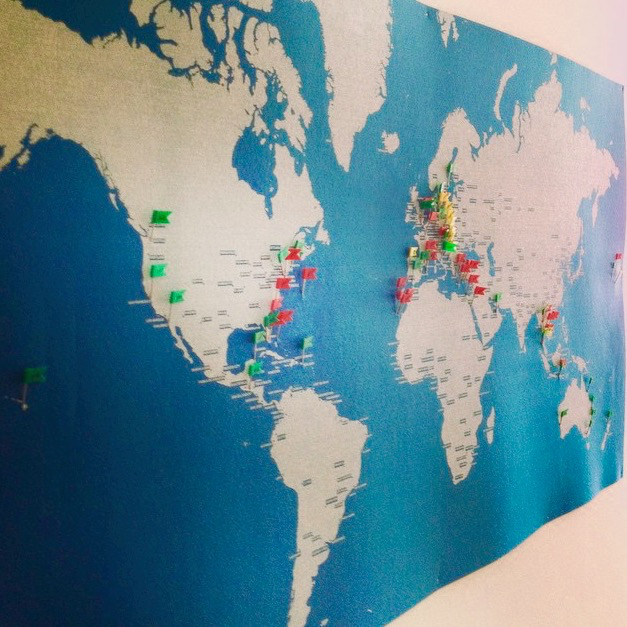 But it was never enough for me to go only once a year to a special place in the World. I Love to travel to foreign countries, discover amazing destinations, talk to locals and go on adventures.
Some photos of my last travels:
Bikini Time at the Church Bay Beach, Bermudas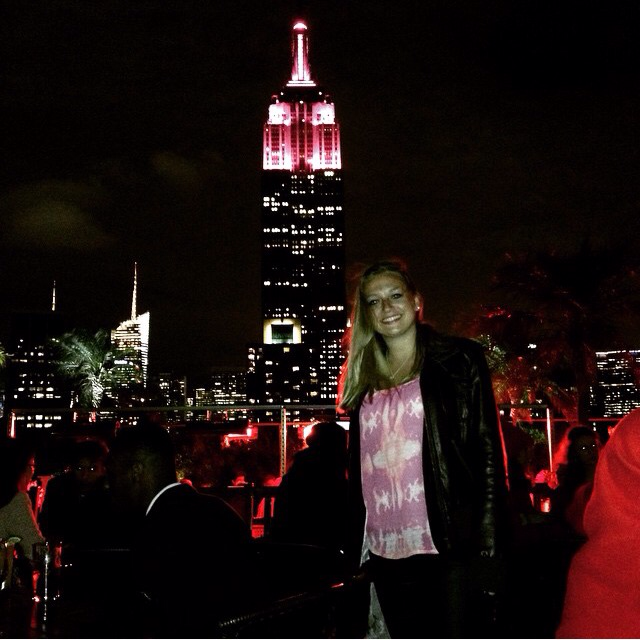 Beach Swing on the Island Koh Tao, Thailand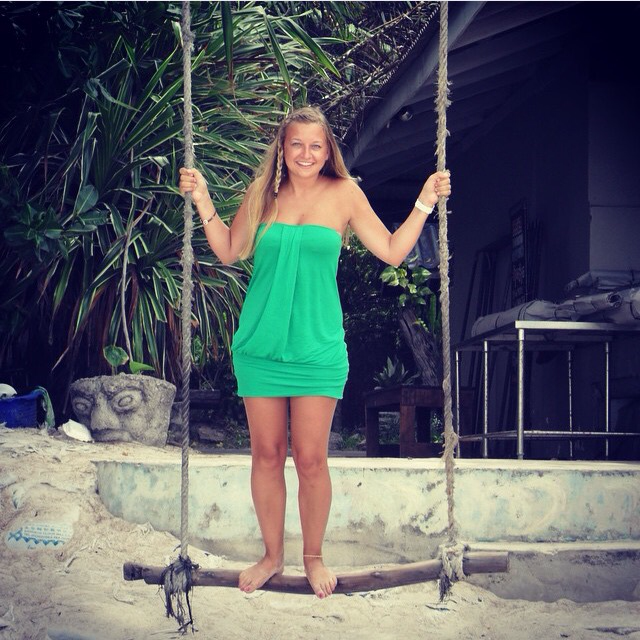 Getting a henna tattoo at Kuta Beach in Bali, Indonesia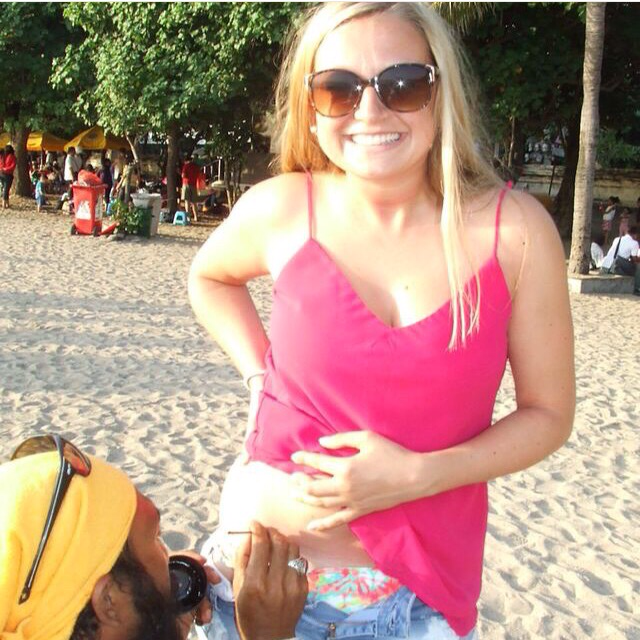 Taking Photos on the Cruise Ship AIDA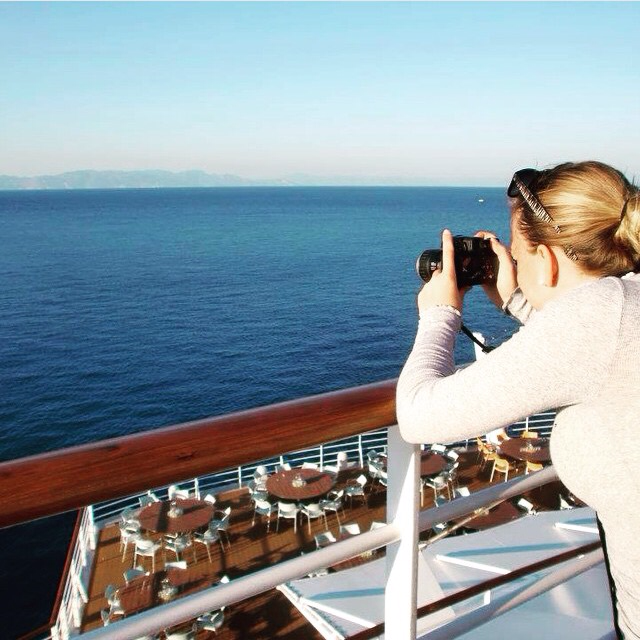 Elephants in Chiang Mai, Thailand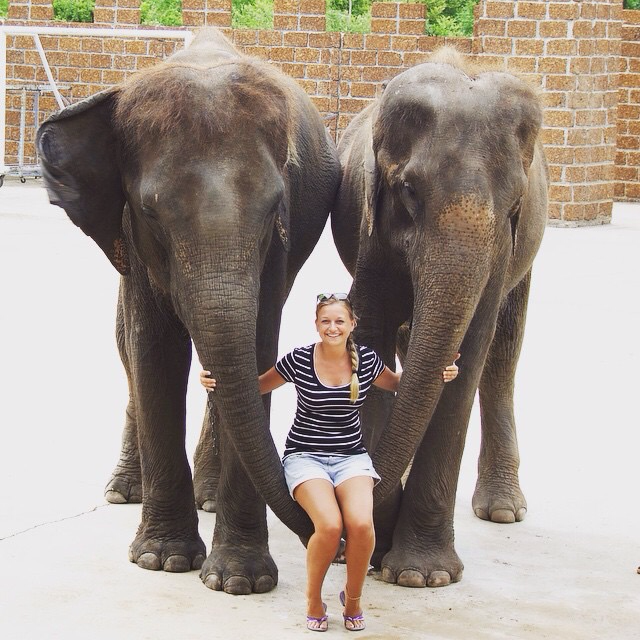 Thanks to Mum and Dad, who introduced me to traveling when I was little and took me on vacations to Turkey, Croatia, Italy, England, ..
Every time I came back from a nice holiday trip and had to work again, I got so sad and I thought this can not be everything in life: work from Monday till Friday, have two days off and 25 vacation days a year.
How can I travel to all these amazing places, which are on my bucket list, like Philippines, South Africa, Argentina, California, the Caymans, …?
Then I met Jeremy on my trip to Thailand last year and he shares the passion for traveling with me.
So one rainy day in the cold German winter we had the idea of the travel blog and started it a few days later to share our storys and inspire other open minded people.
Our blog is born 😉
AND WE DECIDED TO TRAVEL THE WORLD 
In the blogging process we got a lot of travel ideas, like the Croatian road trip, which we did in May and the Europe Road Trip (Netherlands, Belgium, France and Spain) with my convertible car and of course the south east Asia trip, what we are doing at the moment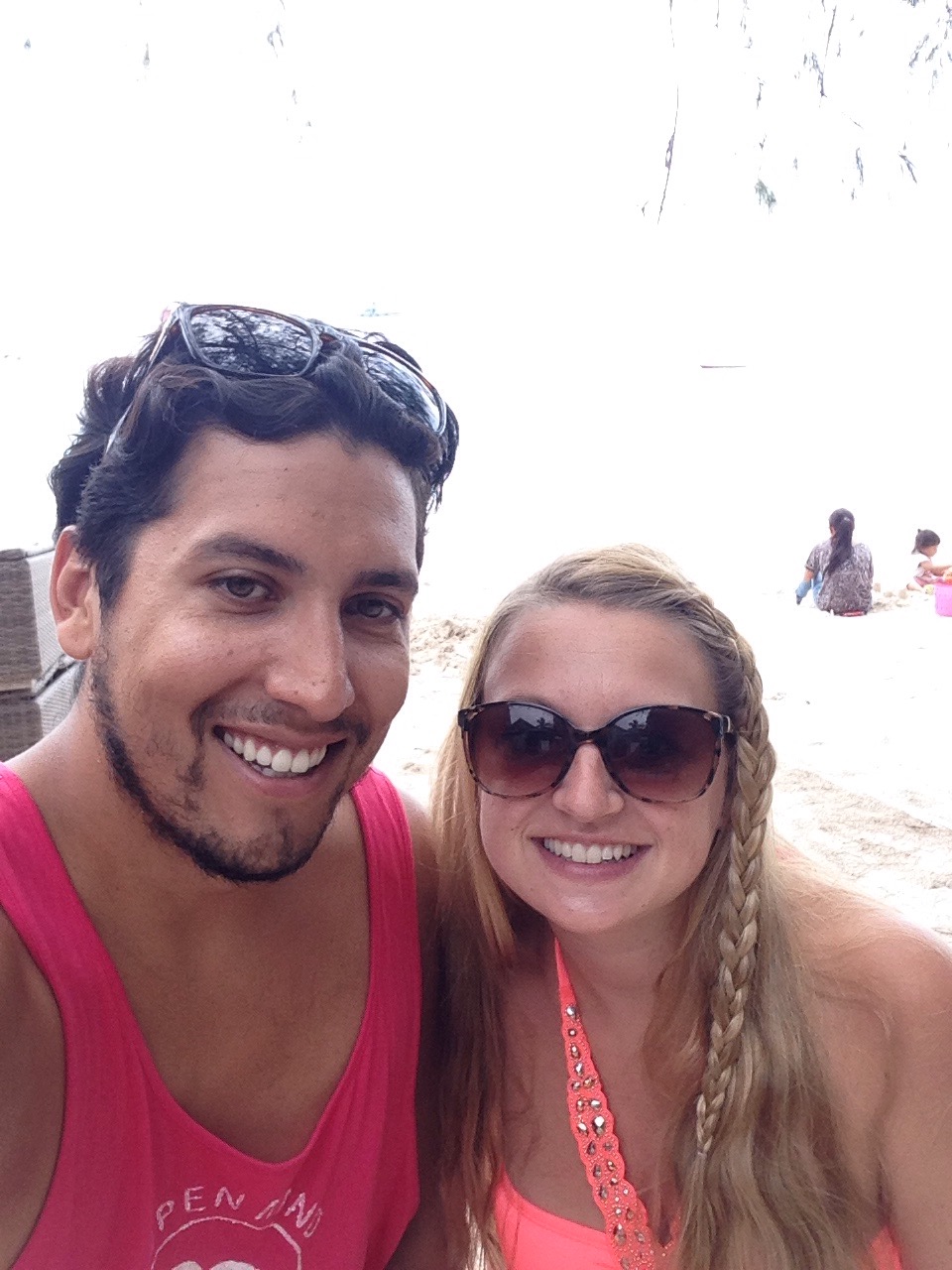 It was a very hard decision to quit my save job, pass on a fix income and say goodbye to Family and Friends for awhile.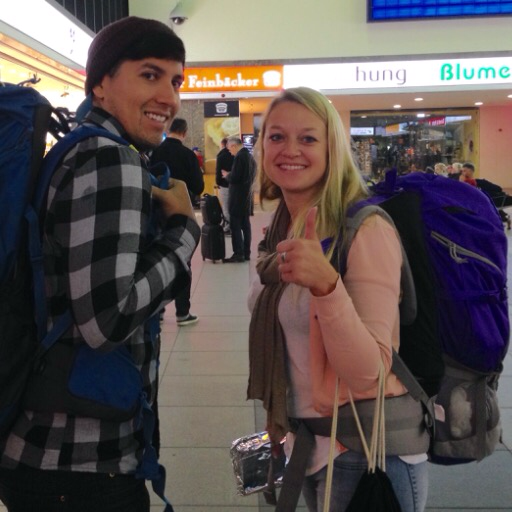 Unfortunately I could not do a sabbatical year at work, which would have given me more security, but when the world is your home, you can get a job anywhere!
It was a very good decision and I feel so free and relaxed, have a lot of positive energy and love my life far away from home. I am young now and this is the best time in my life to life abroad!
Of course there were moments, in which I was afraid and had doubts about my travel the world plan, but I always asked to myself: "what is the worst, that could happen?"
And there is an answer for every question:
I would not enjoy traveling or miss home:
–> I could book a flight ticket home every day and go back home.
Back home I would not find a job right away:
–> I could always stay with my parents or friends for a few weeks/month till I find a new job.
I would run out of money:
–> I could fly home and apply for jobs
So you will always be ok and where there is a will, there is a way!
So be brave and go for what you want and what makes you happy. You live only once! At the end you will regret only the things you didn't do in life!
Do what you love, do it often and always travel with an open mind!
I painted this one year ago and everything is so true!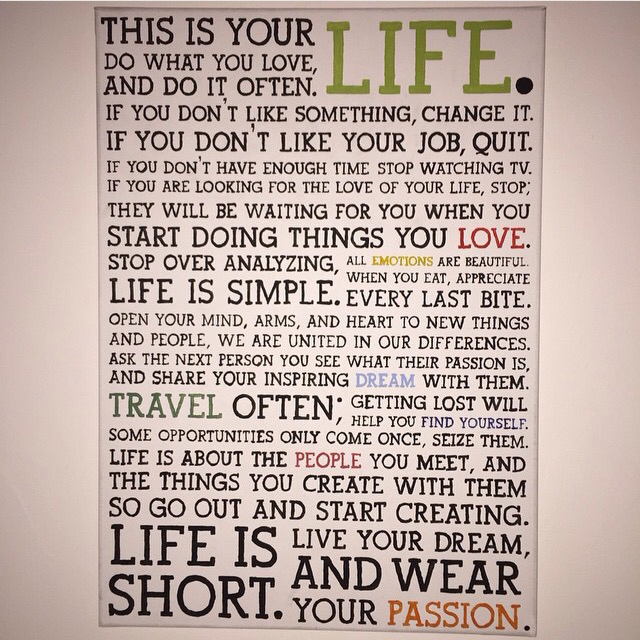 Love,
Ina
P.S.: If you have any questions, please feel free to ask me in the comments below or send me an email to ina@openmindtravelers.com
How useful was this post?
Click on a star to rate it!
Average rating 0 / 5. Vote count: 0
No votes so far! Be the first to rate this post.