After 5 weeks of traveling South East Asia we wanted to do our first guided tour to The Underground River in Palawan. This is a one day tour and includes lunch. The price is 1.541 pesos, which is about 30€ each. We were four people, so 120€ all together, which we thought it was a little expensive, but we decided to go anyway.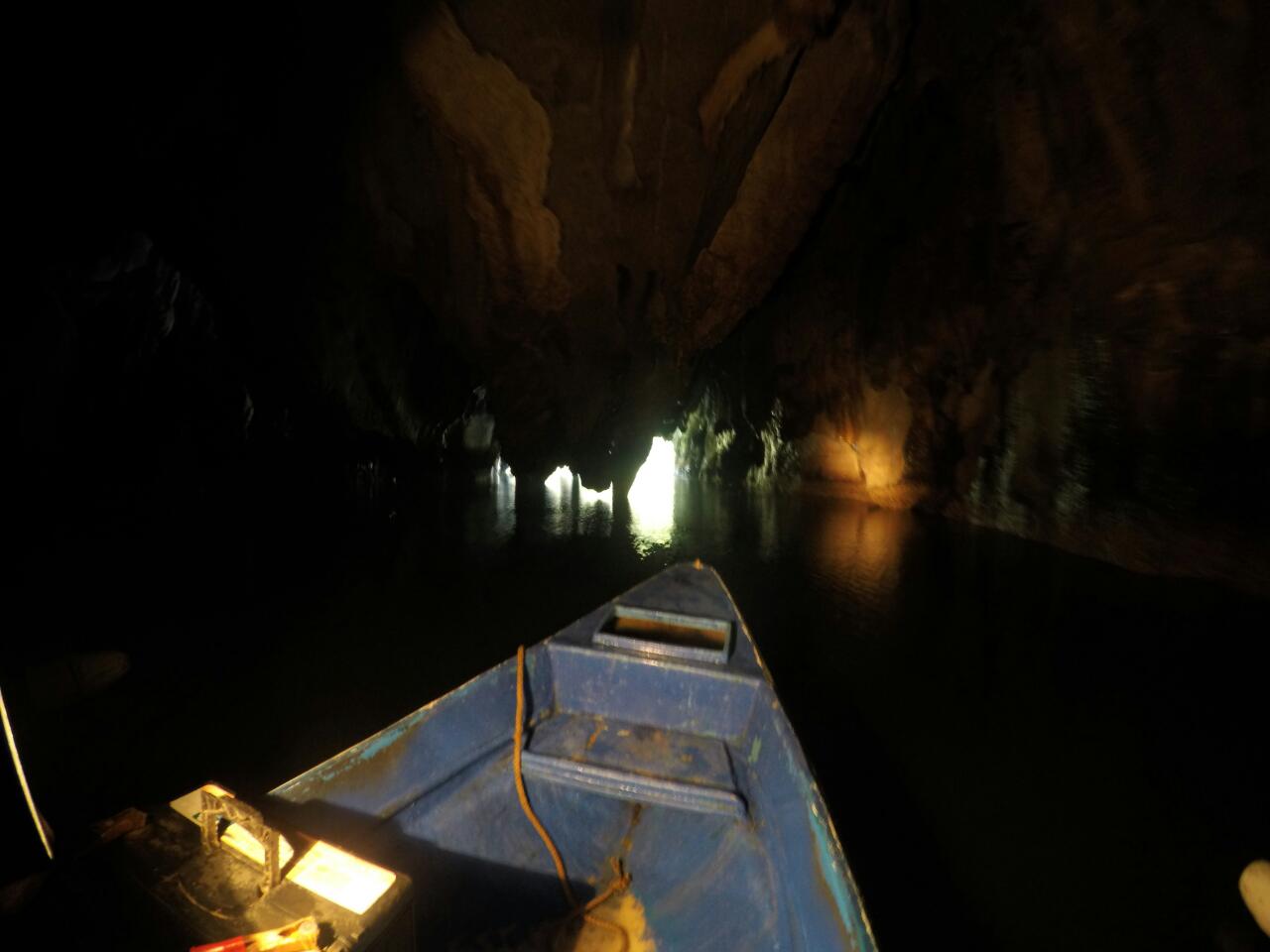 We were picked up at our accommodation (bamboo nest) at 8.00 am and picked a few others up at their hotels.
Then we drove one hour in direction to The Underground River and stoped at one of their shops. I am sure that this was a stop to make us buy food and drinks, and they tried to sell stuff for the the trip. There was a sign posted, telling you that you need drinks, a hat, a flashlight, sunscreen, mosquito repellent, and a few more things, which you can (what a surprise!) buy in their little shop!
We picked up our tour guide there, who started to sell shit, as soon as he took place in the minivan. He told us about caveing, ziplining and other options.
After 30 more minutes we stoped at the Urging Rock Adventures, where we finally realized that this is a complete tourist trap!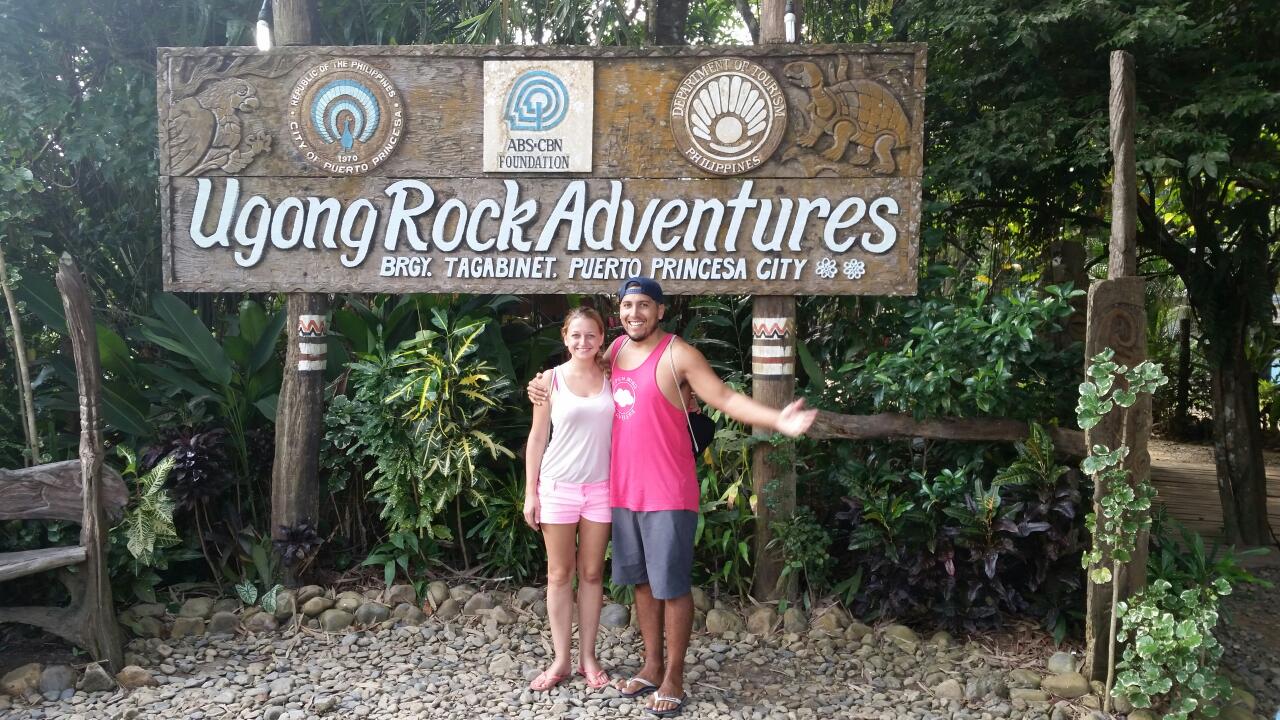 They showed us a little movie of people doing the cave tour and the ziplining and having sooo much fun.
But of course you have to pay extra for all of that. And no you can not do only the ziplining, you have to go through the cave first.
All the others who don't what to pay more money to the tour company, which was trying to up sell us, should wait there for one hour. At the urging rock adventures are a massage salon and a little food stand, where they tried to squeeze more money out of tourists.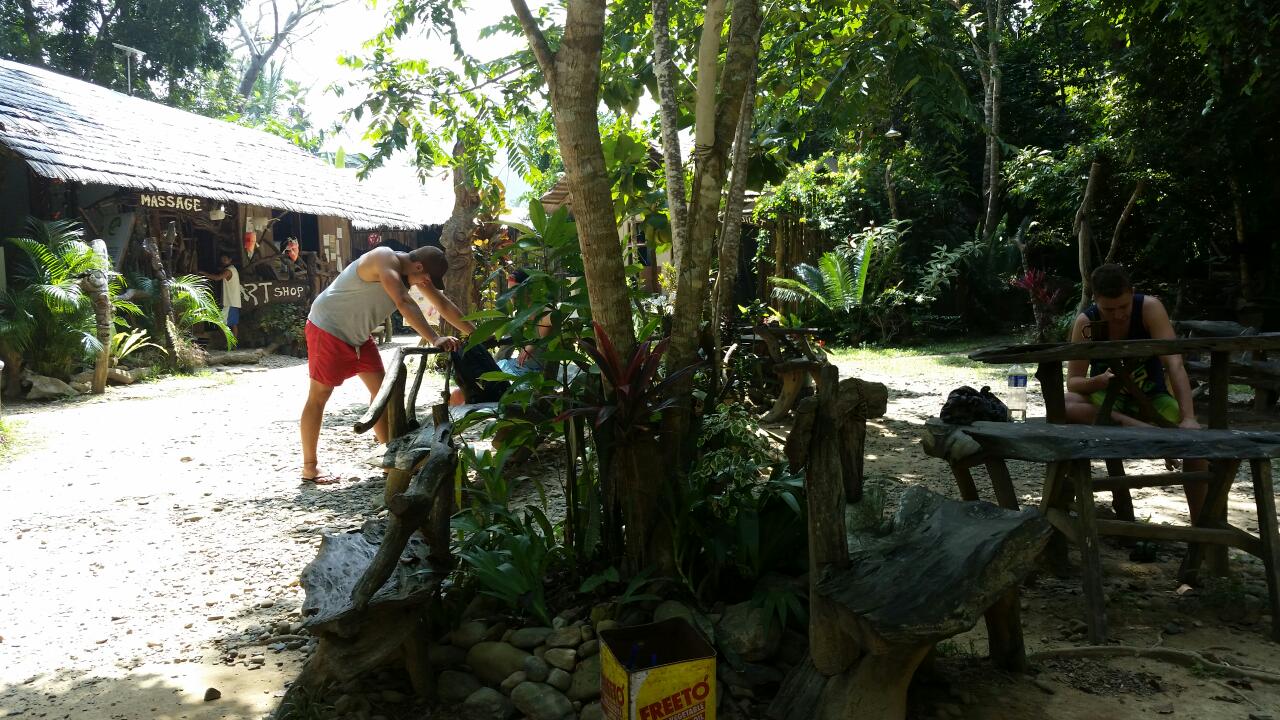 One girl who came with us wanted to use her GoPro for the ziplining, but she was not allowed to us it on the zip line because they have a professional photographer who takes photos for an additional fee. Or she could have paid another 100 pesos to use her own one!
For the 120€ we could have booked a taxi driver for the whole day, who is honest and not tricky and would have taken us to the underground river and an amazing beach in the afternoon!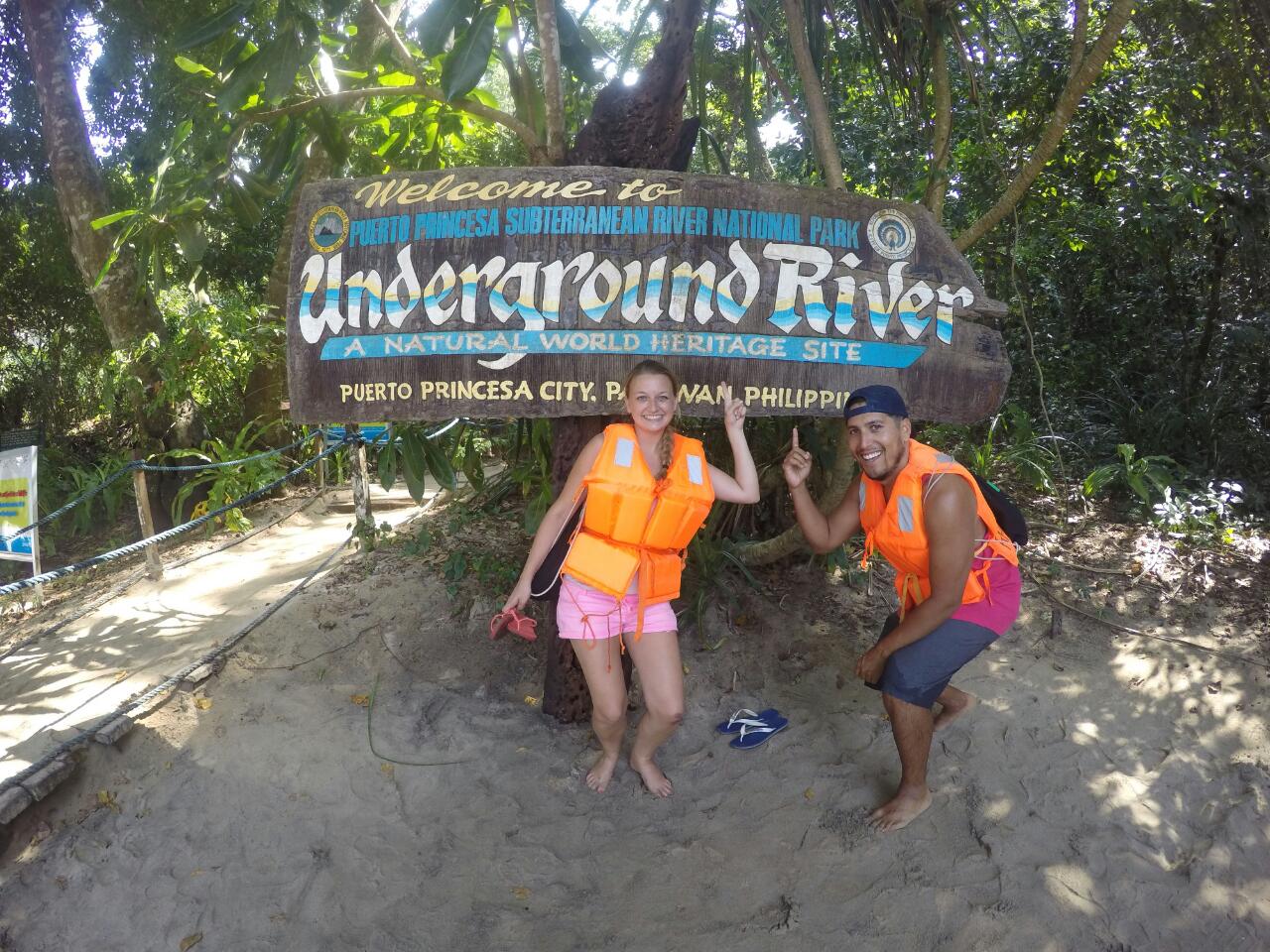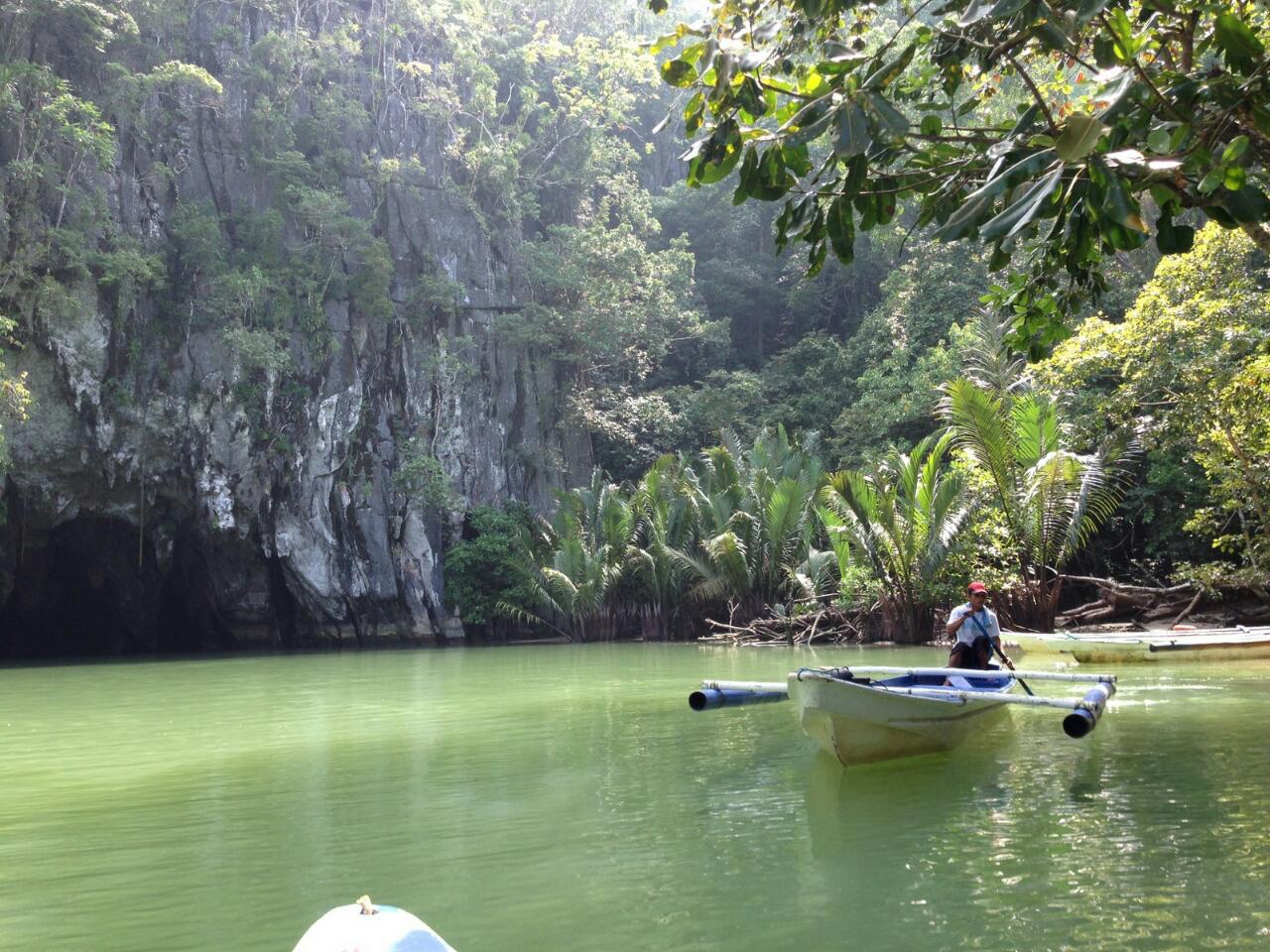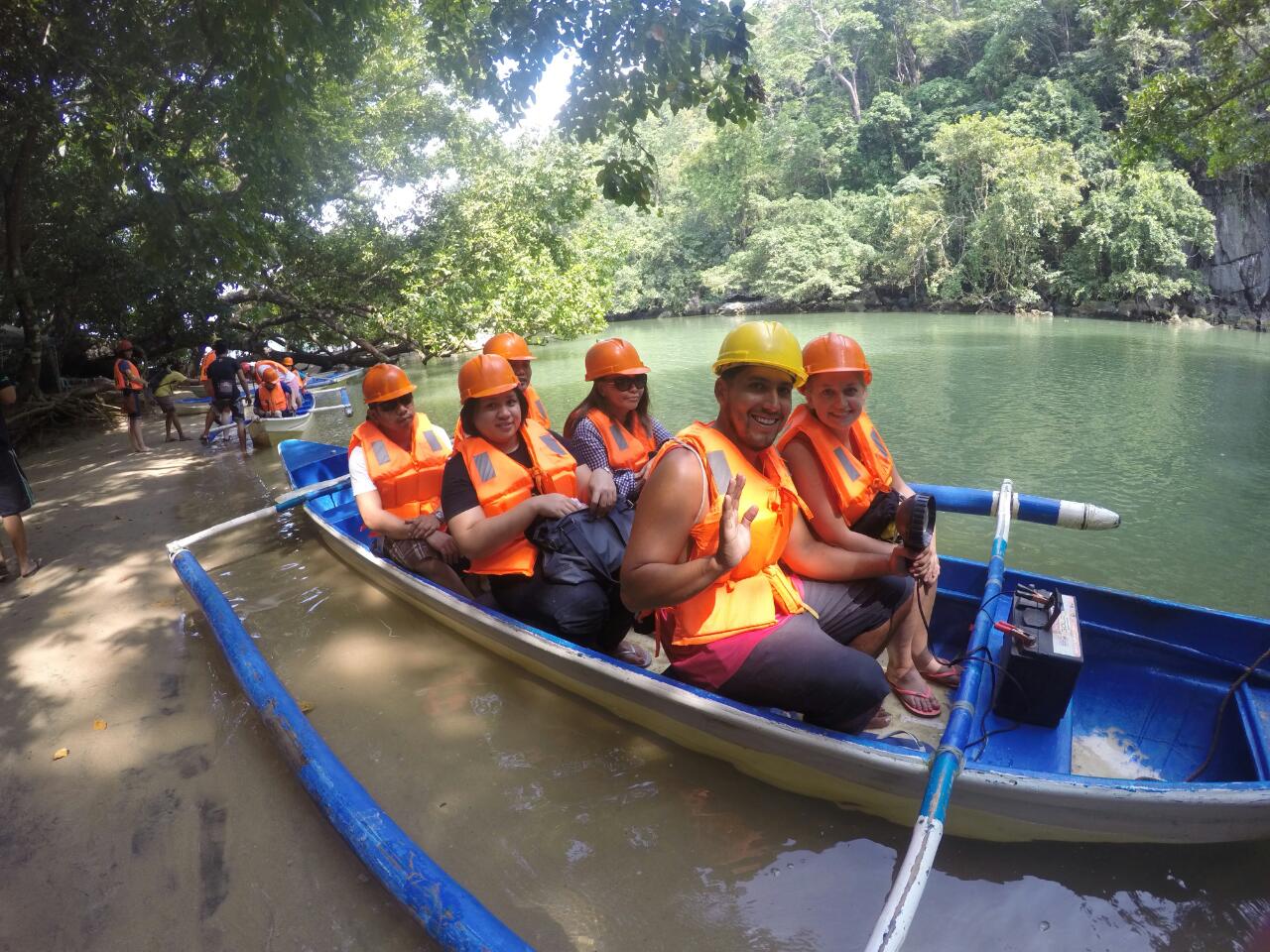 The Price is about 750 pesos each if you do it on your own and you save a lot of Money, nerves and time 🙂
The Underground River is amazing and definately worth a visit!
Please do yourself the favour and don't be a tourist, be a traveler!
Do individual explorings instead of making the rich people even richer.
How useful was this post?
Click on a star to rate it!
Average rating 0 / 5. Vote count: 0
No votes so far! Be the first to rate this post.