I did so many backpacking trips and i love it to have a backpack on my shoulder, take a bus, train or flight to the next destination without knowing where I will sleep the following night.
Everything turned out very good and I never really made bad experiences on backpacking trips.
But I also did several cruise trips in the last couple of years and I have to say, I Love traveling by ship as well.
Some of you think cruises are only for old people, it is super extensive and everything is planned out for you. BUT NONE OF THAT IS TRUE!
 I want to tell you why I love cruise trips and what great opportunities you have:
1. Every day a new destination
Depending on the tour you decide to book, you can stop every single day at another great harbour and go on exciting adventures! I did 3 cruise trips and visited following amazing destinations:
North America Tour with AIDA (15 days):
New York, Bermuda (Hamilton), Bahamas (Nassau), Miami, Port Canaveral, Baltimore, Washington DC, New York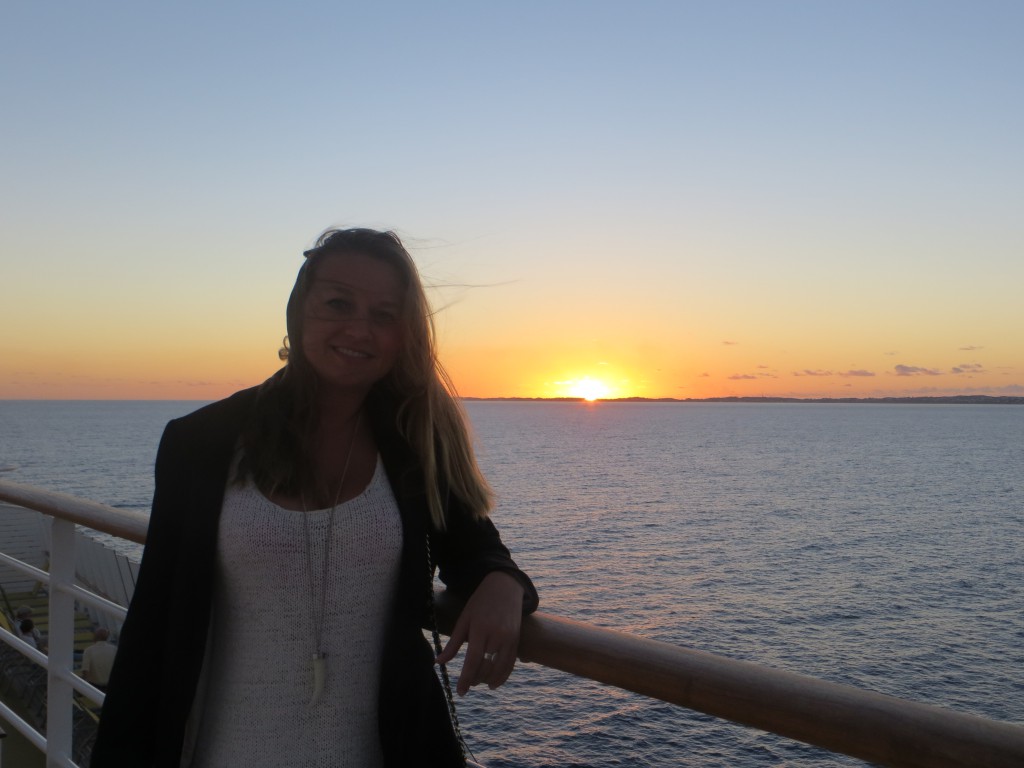 on our way from Hamilton – Bermuda to Nassau – Bahamas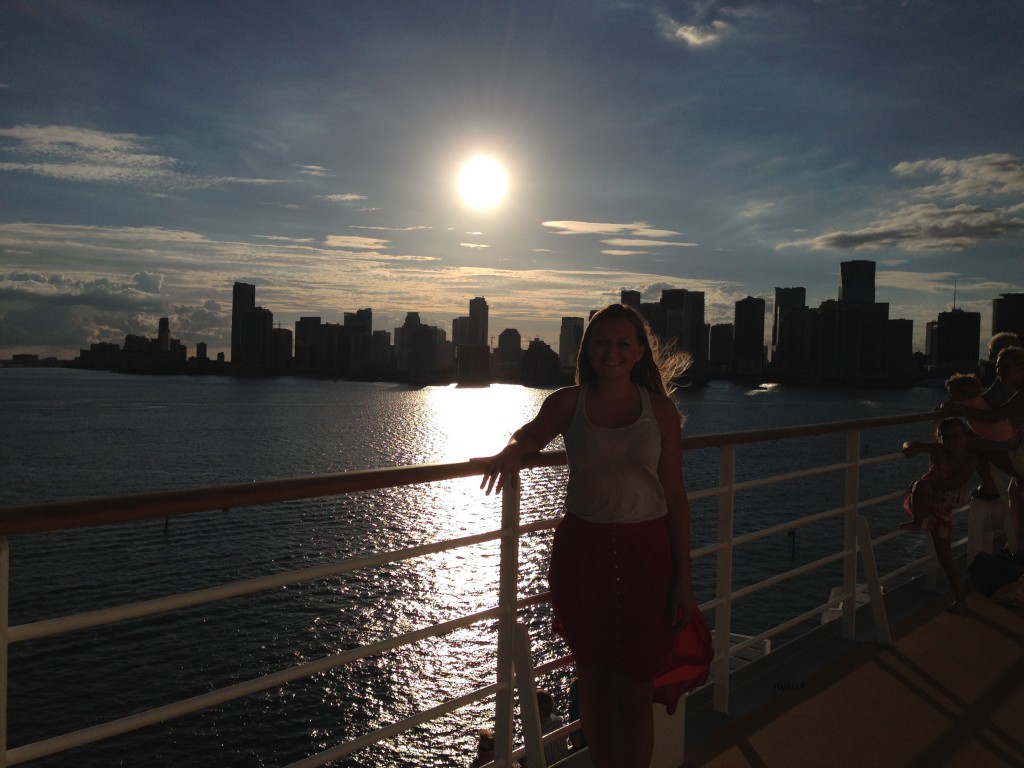 beautiful sunset with the skyline of Miami in the background
Canarian Islands Tour with AIDA (8 days):
Teneriffa (Santa Cruz de Teneriffa), Gran Canaria (Las Palmas), La Palma (Santa Cruz de La Palma), Madeira (Funchal), Lanzarote (Arrecife), Fuerteventura (Puerto del Rosario)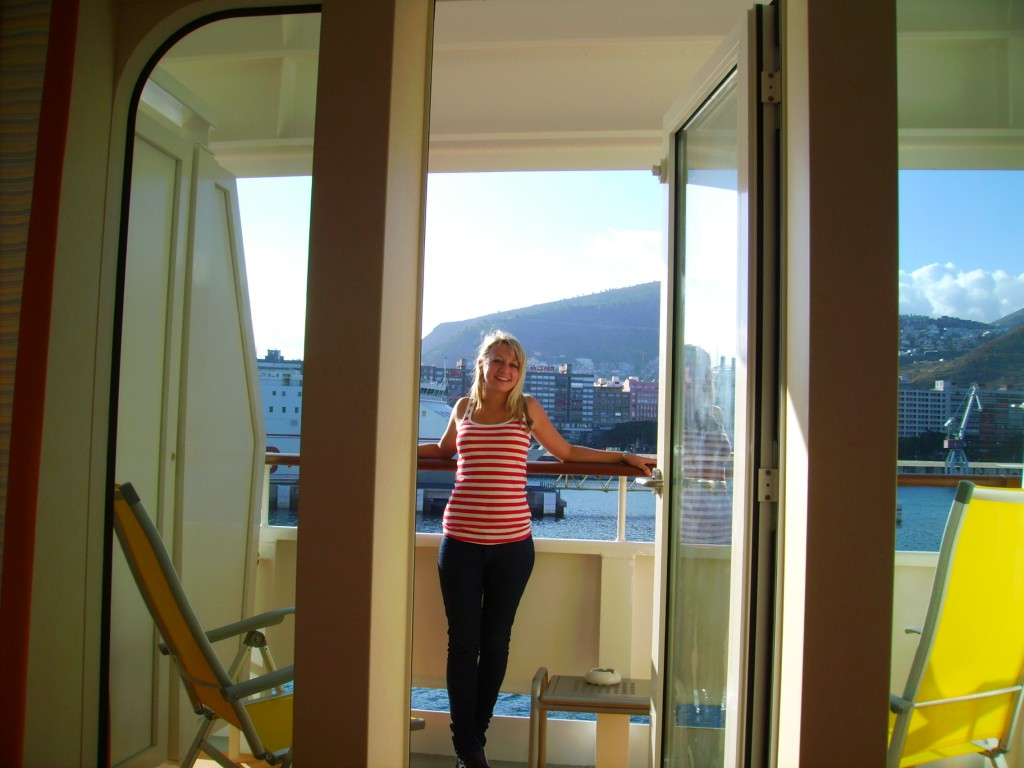 balcony cabin, AIDA LUNA
Eastern Mediterranean Sea Tour with AIDA (8days):
Turkey (Antalya), Rhodos (Rhodos), Kreta (Heraklion) and through the Suez Canal to Egypt (Port Said, Sharm El Sheikh)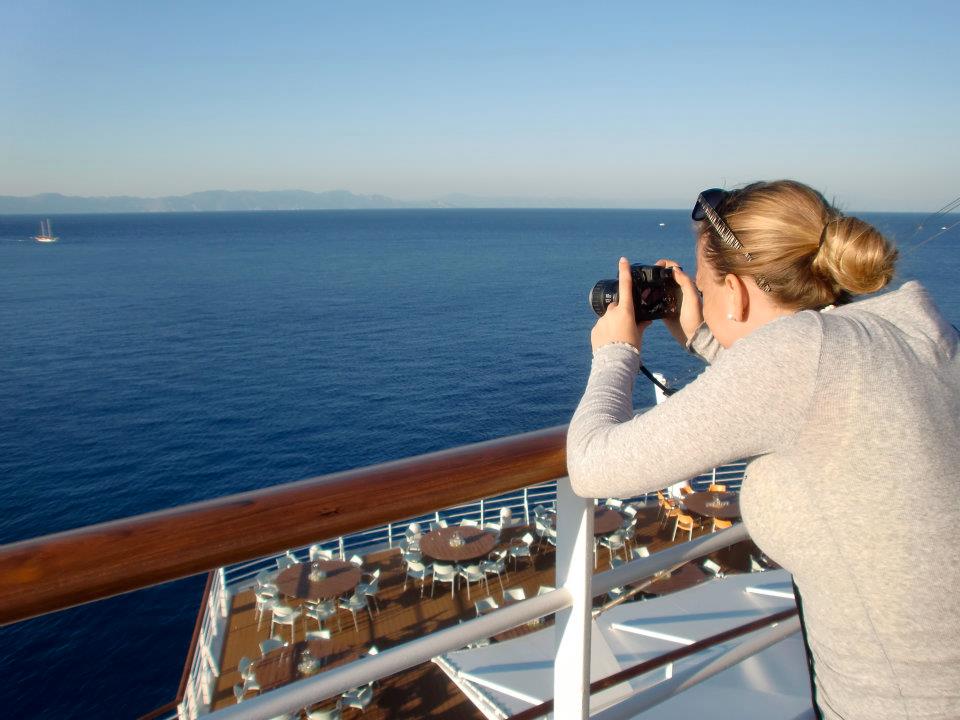 taking photos of the surrounding islands on deck
2. Easiest way to see many places in a short periode of time
As you can see above, I saw a lot of different cities, islands and states in every single cruise tour. I loved that I had to do nothing to come to new places every day, just relax on the ship and wake up at another harbour.
Often you have only 1 or 2 weeks of vacation time, which is not really enough for backpacking trips. Cruise ship are a great alternative, believe me 🙂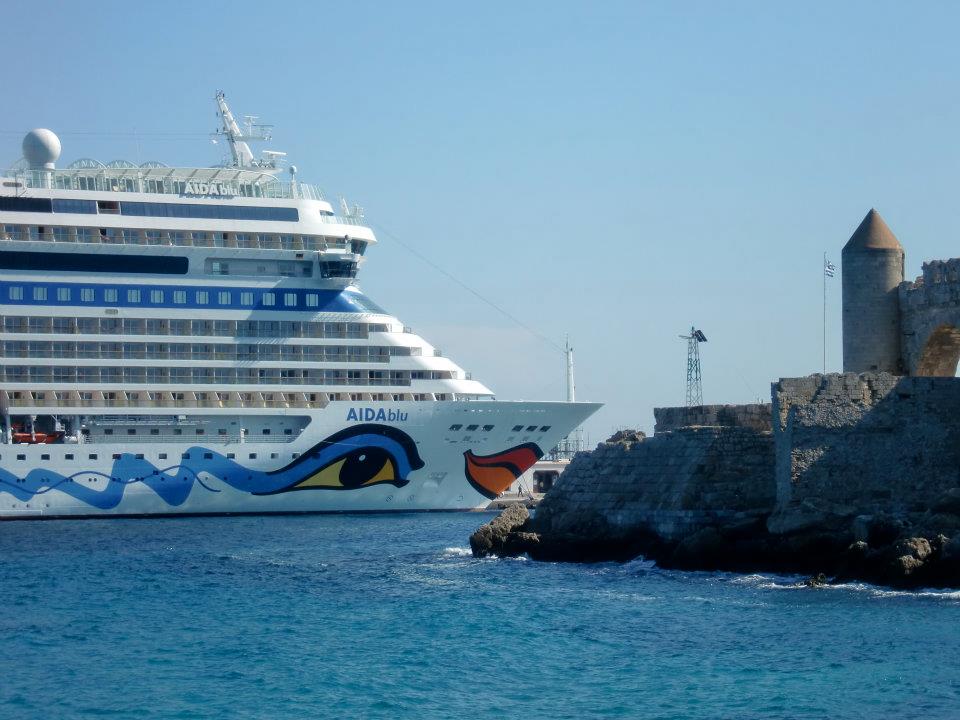 another day, another harbour 🙂
3. You have everything you need on the cruise ship
A cruise ship is like a huge hotel. Of course it depends on the ship and the company you choose, but I had really nice ships with everything I could wish for:
pools and jacuzzis
different restaurants and bars
shops to spend some money for clothes, jewelry, decoration for your home, etc.
casino
4D movie theater
library
theater
spa with ocean view sauna
beauty salon to get a new hair style
I loved spending time on the ships, I felt so free in the sea. Having a balcony cabin, hearing the sound of the ocean and see the sweep of the sea was awesome!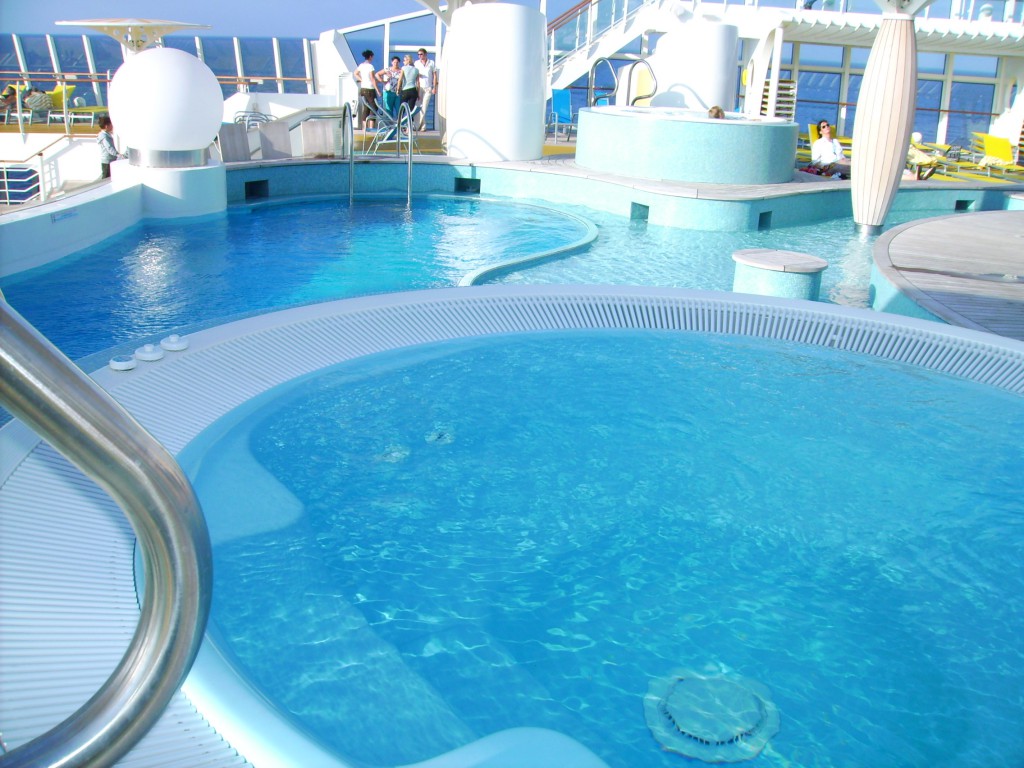 I need pools when I am on vacation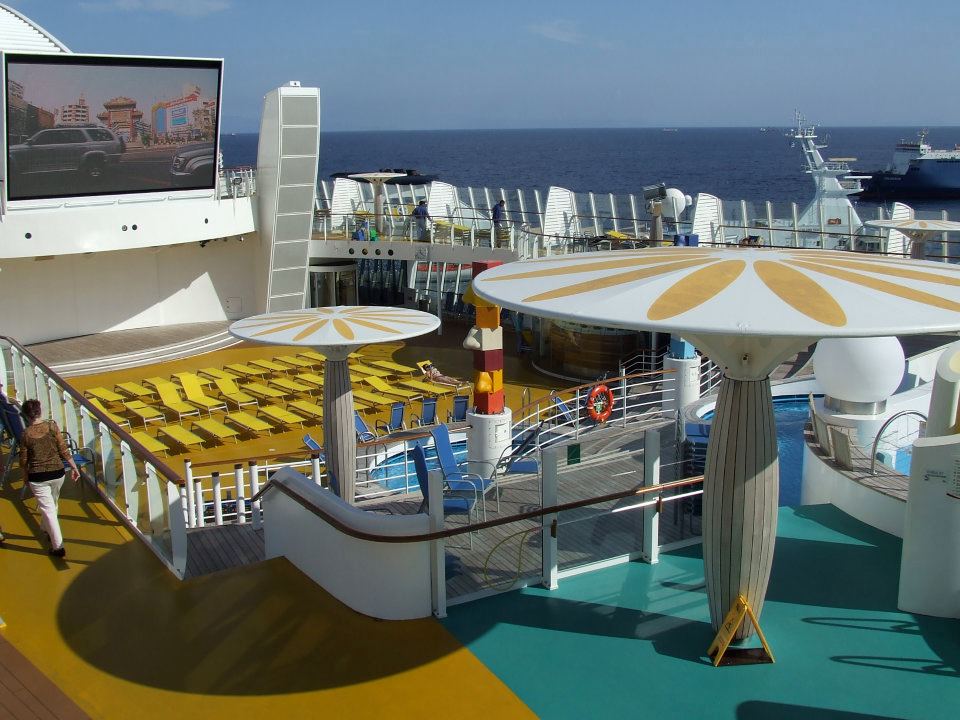 Pool deck on the AIDA Luna Cruise Ship
4. It is a comfortable way of traveling
Compared to backpacking, where you go to new places every couple of days as well, traveling by cruise ship is super easy and comfortable. You don't have to worry about how to get to your next destination, bargaining for good prices and spending time on finding a new and good accommodation.
When you have the time to relax and sleep, other people are working to bring you safe to the next harbour and this is the captain and his crew 🙂
5. Best food from all over the world
The cooks on the AIDA cruise ships were fabulous. Every new harbour big trucks came and brought fresh and delicious food. The cooks created dishes from all over the world and everything is so tasty!
We had more variety of food than in every hotel I stayed before.
I still dream about the awesome mexican food and the best chocolate fountain with the freshest fruit sticks I have ever had in my life 🙂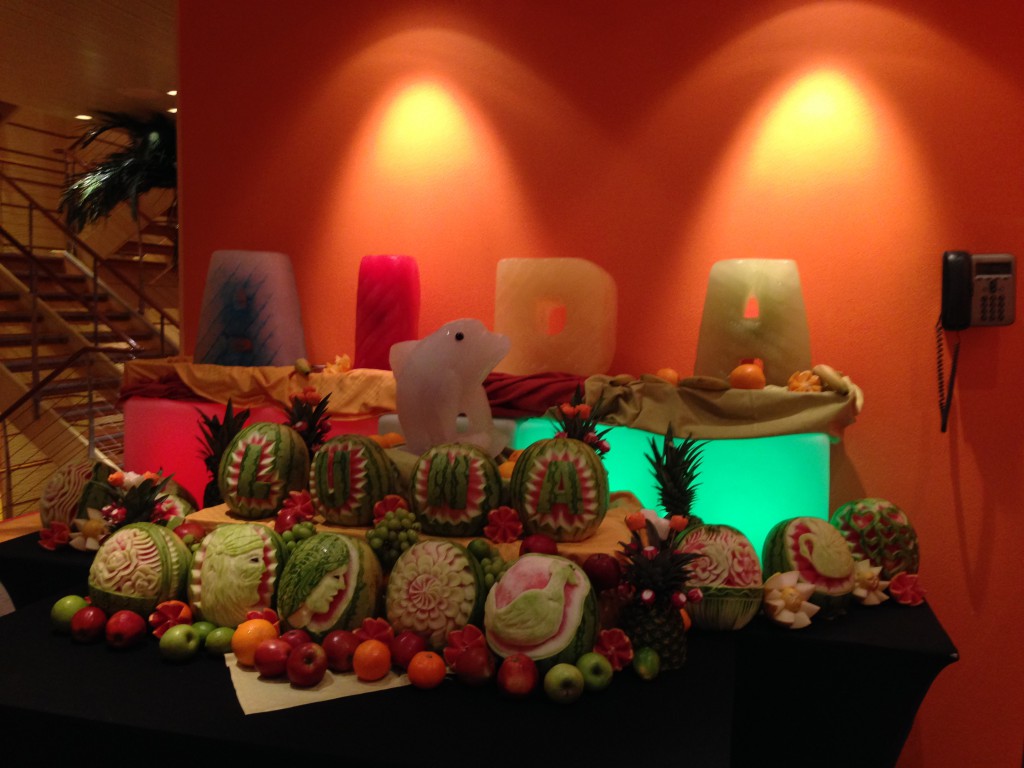 AIDA LUNA melon sculptures
6. It is clean
Not every country has the same cleanness standards, which is absolutely ok. The AIDA cruise ships were perfect clean and I had nothing to complain about. Sometimes I really appreciate it when I don't have to worry about a clean bed, the shower and unknown animals.
I did every cruise trip with AIDA and I really loved it My dream is it to go on a caribbean cruise on day and explore Grand Cayman & Jamaica.
Do you have experiences with other cruise ship companys?
I would love to hear your stories and routes in the comments.
Love,
Ina
How useful was this post?
Click on a star to rate it!
Average rating 0 / 5. Vote count: 0
No votes so far! Be the first to rate this post.