Our first trip as a family of 4 was to one of our favourite islands: FUERTEVENTURA, where we stayed at the Barcelo Corralejo Sands in a wonderful family suite. We have been to Fuerteventura so many times as a couple, we know the area and love the beach, the vibe, the walking and shopping street and of course the all year round great weather.

So we booked the trip pretty much last minute, canceled the trip a few weeks before, because our 2 year old had a little accident in Kindergarten and needed stitches on his chin. But this time everything looked good and worked out pretty well.

We drove about 1h to Frankfurt Airport, both kids slept in the car yeah! Little 5 month old Milo hates the car and this was a huge win to have a smooth car ride. We parked at the airport, waited in line for checkin and boarded the plane. The flight to Fuerteventura went pretty well, both kids slept for a little while and we finally made it to the sunshine. It felt so good to be back after 2 years and so many cancelations because of Covid.
Since we booked our flights and the Hotel separate, we took a taxi to Corralejo, which is in the north of the beautiful island. It was a 30 minute taxi drive and Liam loved to look out of the window and Milo was also doing pretty good.
When we arrived at the Hotel – the BARCELO CORRALEJO SANDS in the late afternoon. We walked around the hotel area to see the amenities and already knew we would love the hotel. We unpacked a little, changed out clothes and went to dinner to feed our hungry little ones.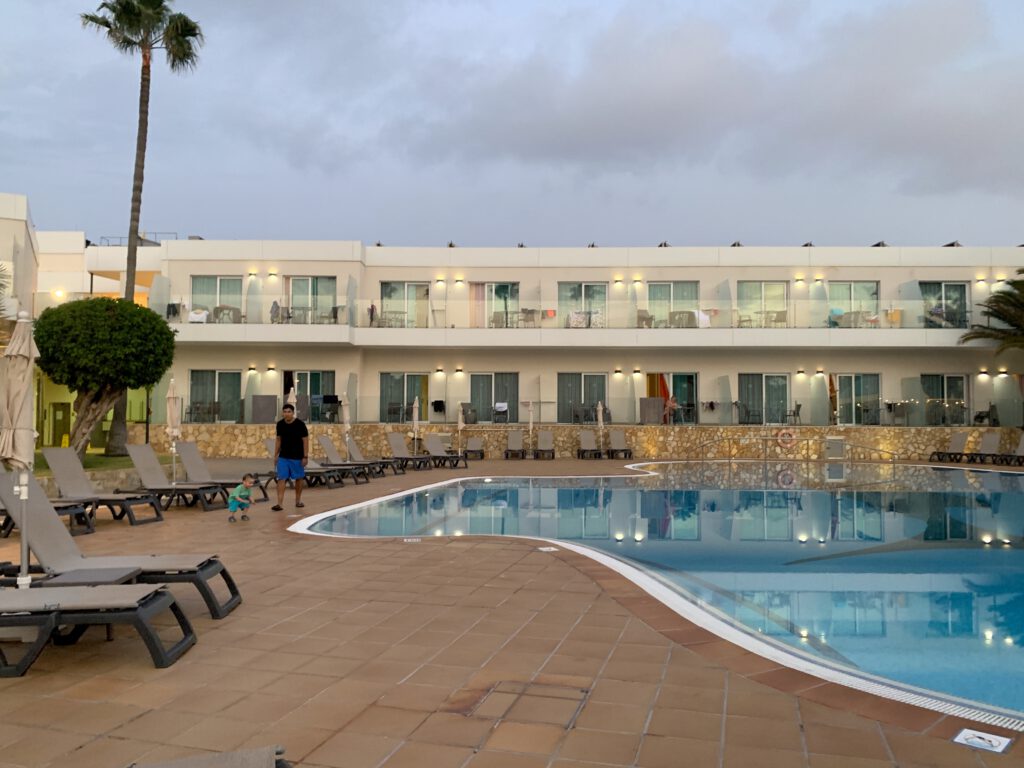 We stayed a total of 10 days and the highlight for our 2 year old Liam was the amazing kids pool and the playground. He had so much fun in the kids club, where he went with one of us and where ALISA from the animation team took care of him. He really loved her and still talks about her. She went down the slide with him, played with him and did the mini disco at the pool area almost every night at 6 pm right before heading to dinner.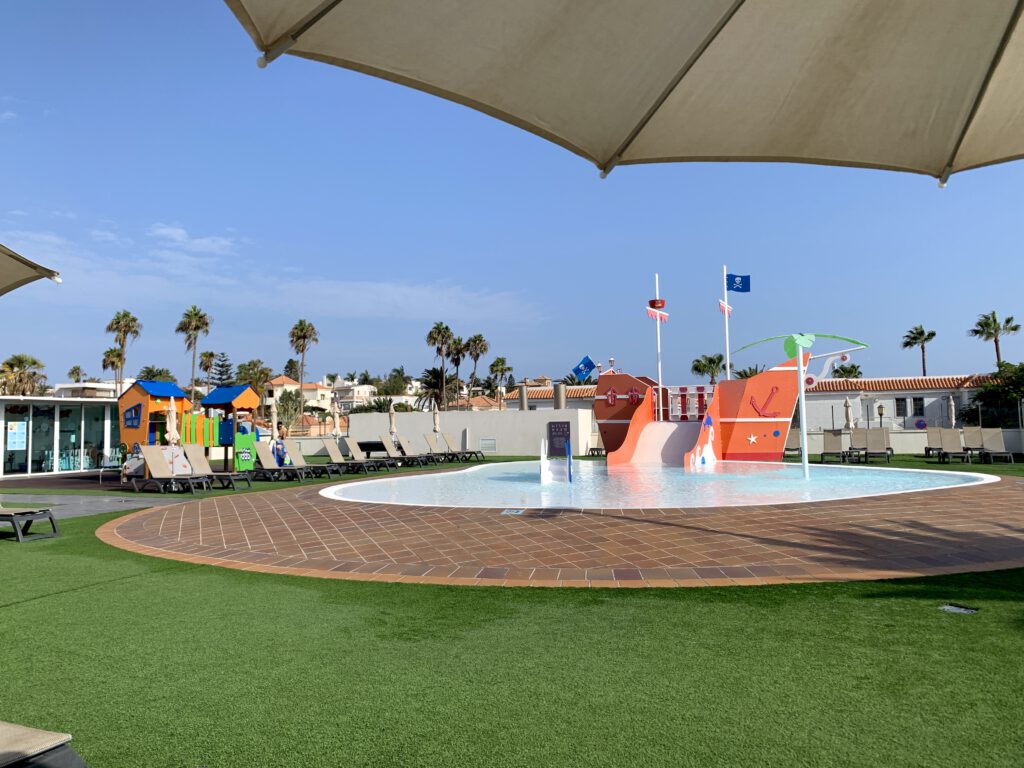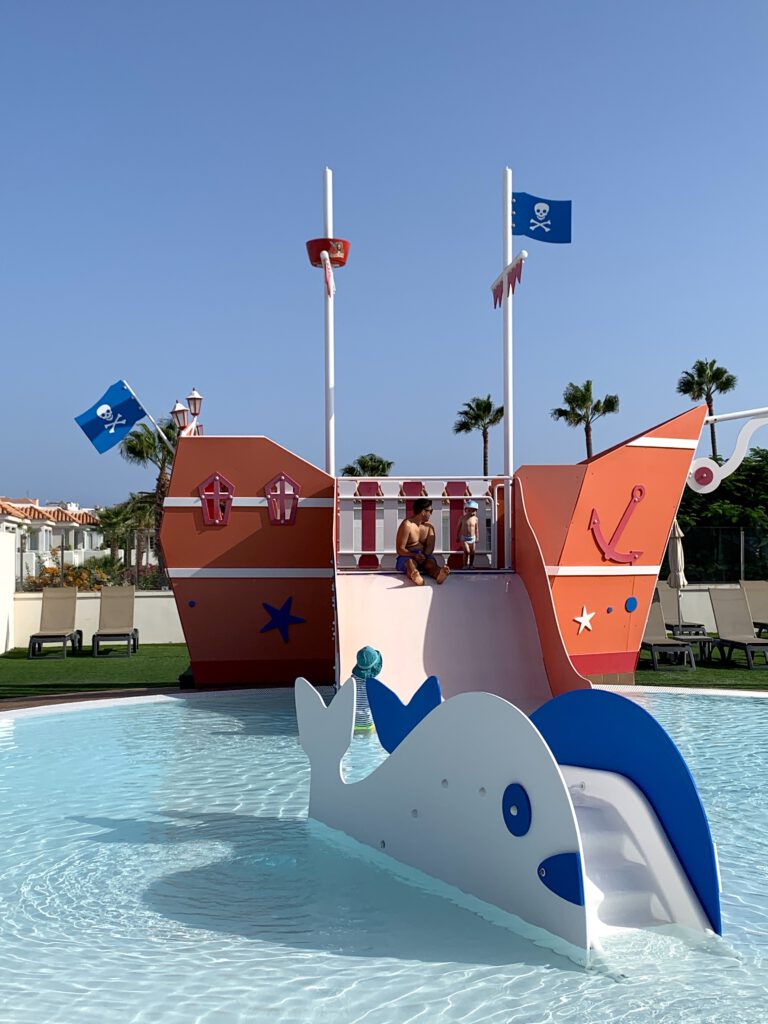 Of course Liam also loved the beach. He called it "Riesensandkasten", which means huge sand pit. Little Baby Milo loved to sleep in the stroller to our early walks to the beach.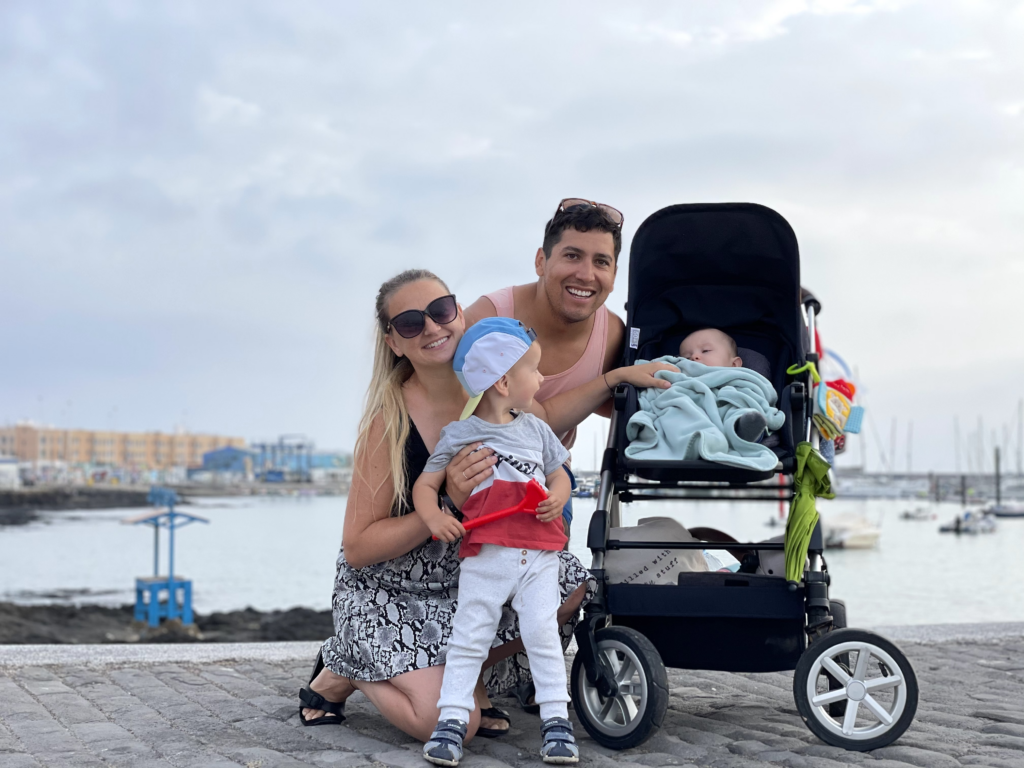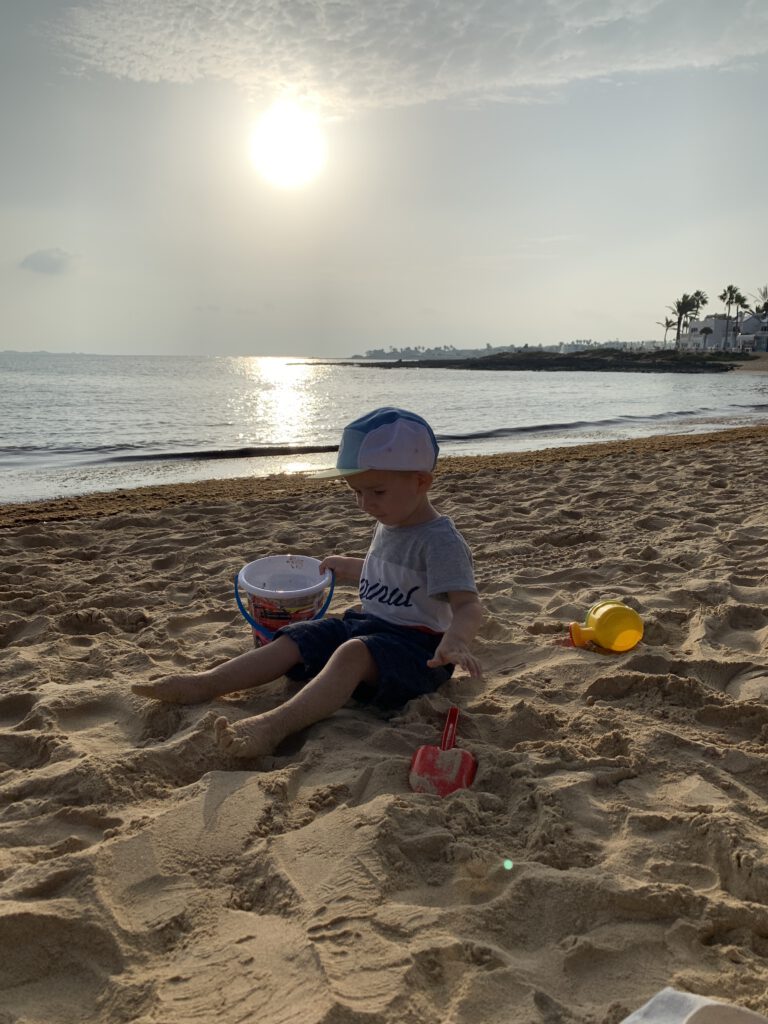 We can highly recommend this wonderful Hotel and will return for sure. Our next trip is already planned for February to Tenerife.
Please let me know in the comments if you have been to the Canary Islands and which your favourite is!
Ina and the boys
How useful was this post?
Click on a star to rate it!
Average rating 5 / 5. Vote count: 2
No votes so far! Be the first to rate this post.