We spent four wonderful days in the beautiful Celes Beachfront Resort. We really enjoyed our holiday there and highly recommend the hotel to anyone planning a holiday in Koh Samui. The newly opened beach resort is just perfect.
We were warmly welcomed by the hotel staff. We were served in the open lobby a welcome cocktail and a delicious coconut ice cream.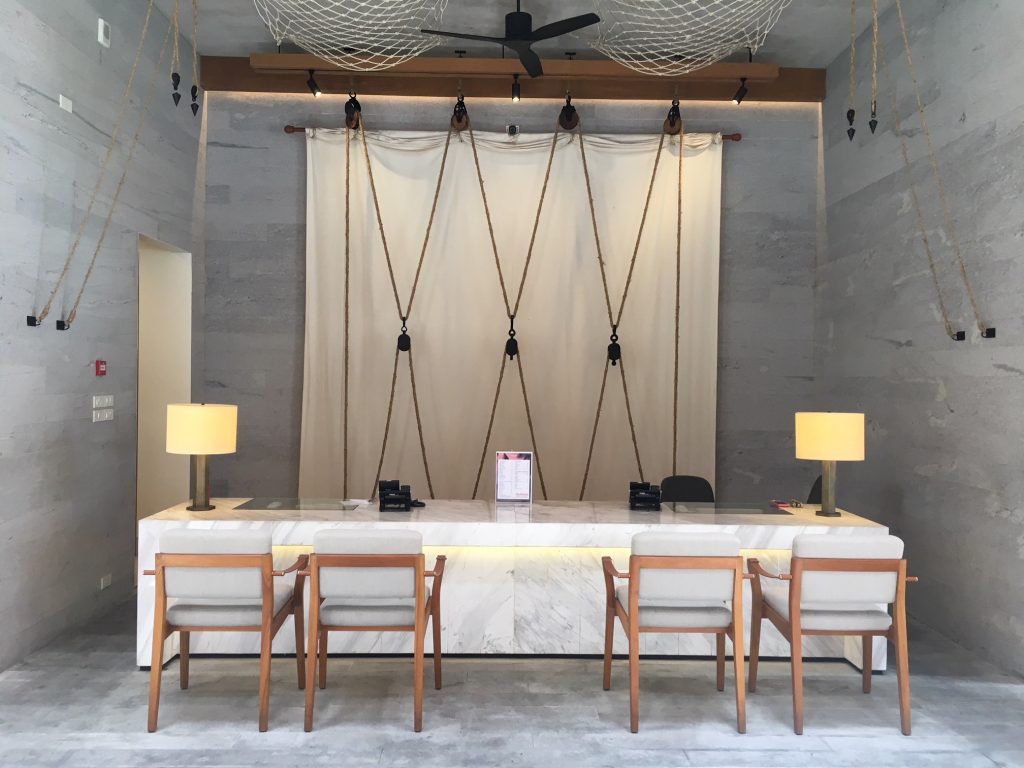 beautiful & modern reception at CELES Beachfront Resort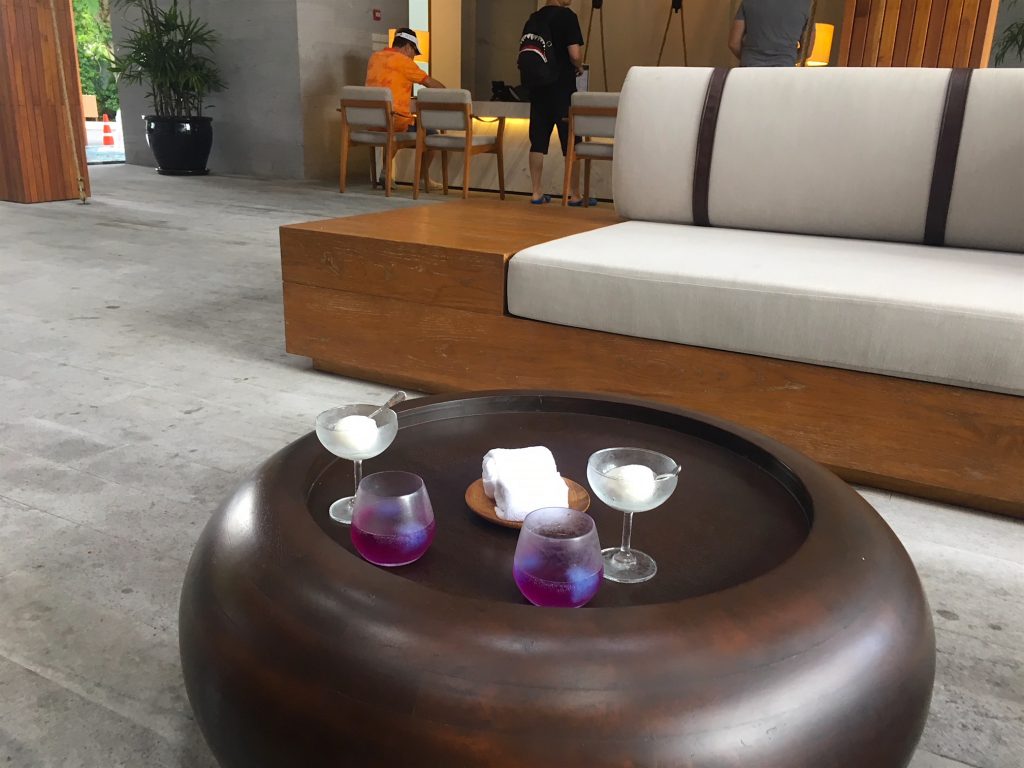 yummy welcome drink and delicious coconut ice cream
Our room was very spacious and clean as well as modern furnished. The bed is huge and totally comfortable. We had a great terrace with seating. The bathroom is very modern and equipped with everything you need. In addition to the normal shower, there is an outdoor shower, which was a very unique addition to the room. Every hotel room has a great coffee maker and a basket of fresh fruits was arranged for us.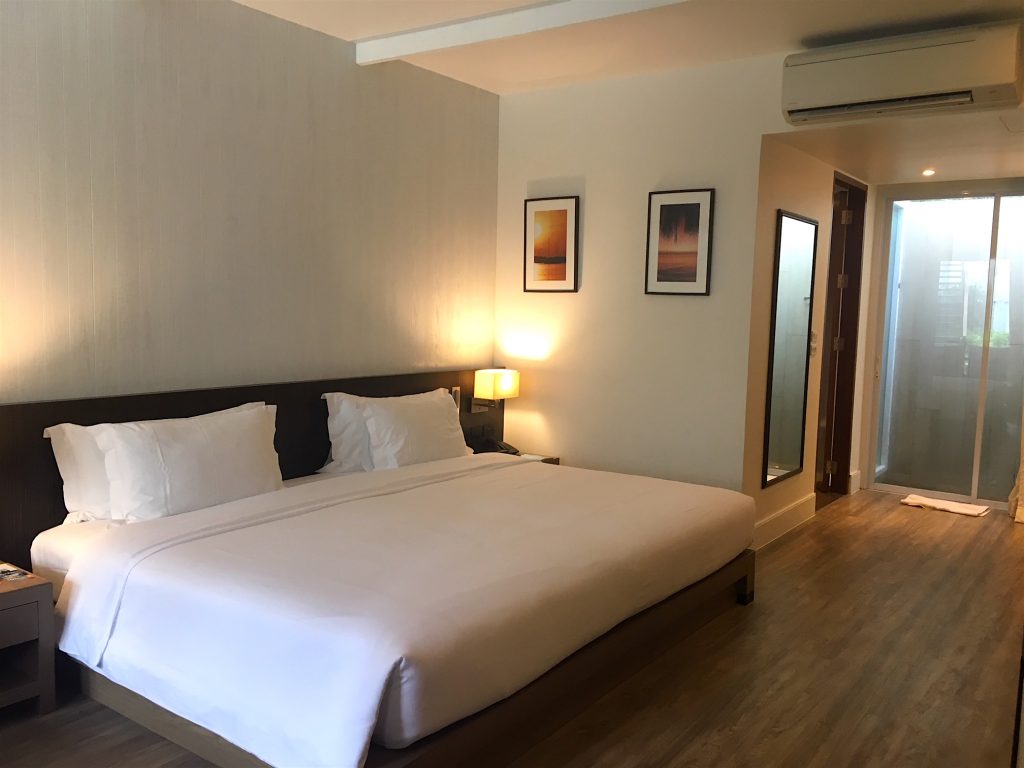 we were so happy with this amazing room – CELES Beachfront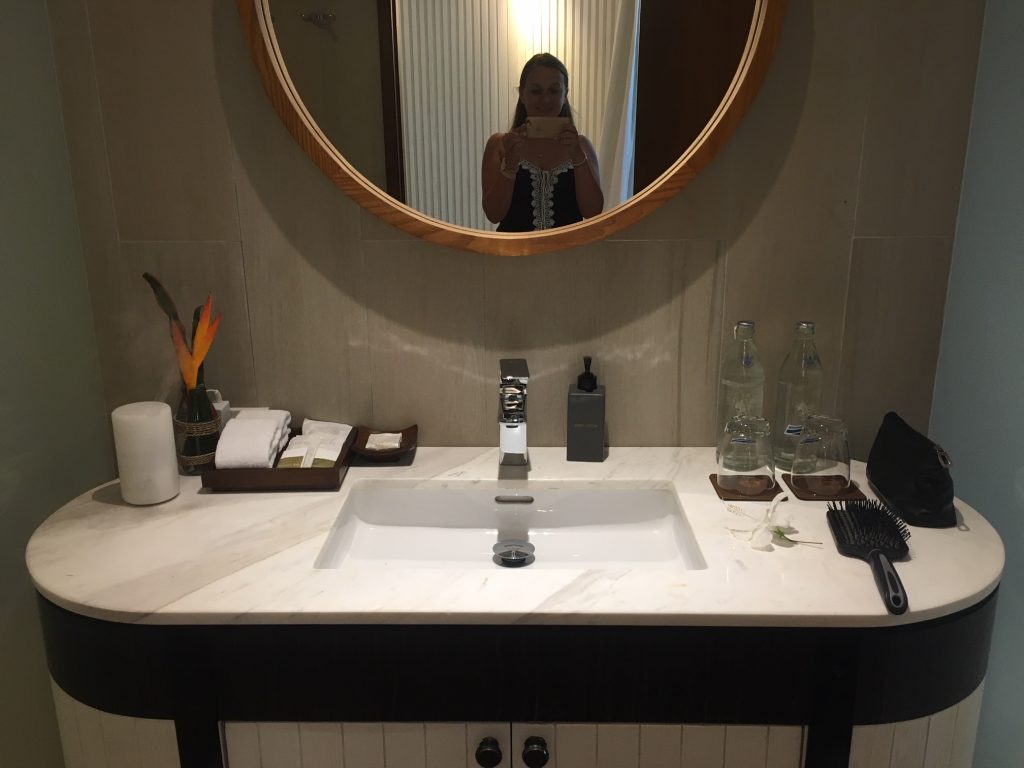 bathroom with flowers and scented humidifier
Our hotel room was only a few meters from the beautiful infinity pool and the white sand beach. Next to the pool is a great pool bar, where delicious drinks as well as coffee is served. All the guest recieve clean towels for the pool or the beach at the Pool Bar every day. The lounge chairs at the pool area are super comfortable and we spent a lot of time at the pool overlooking the ocean.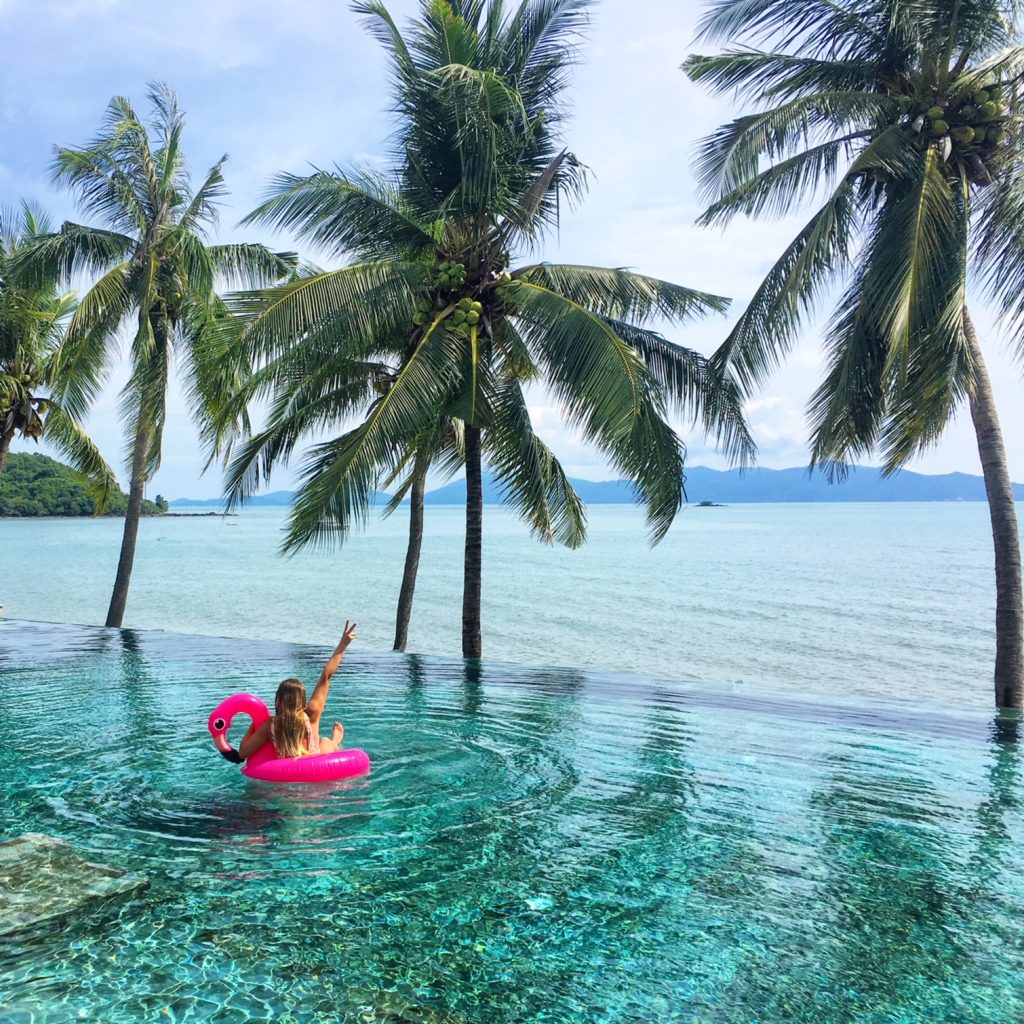 best infinity pool – we loved it
The breakfast buffet in the SeaGrille Restaurant was excellent. The selection of Thai and western food was great. We loved everything we tried and talked to the very nice and friendly Chef several times. Especially recommended are the super tasty homemade jams, the freshly squeezed juices and the delicious coffee.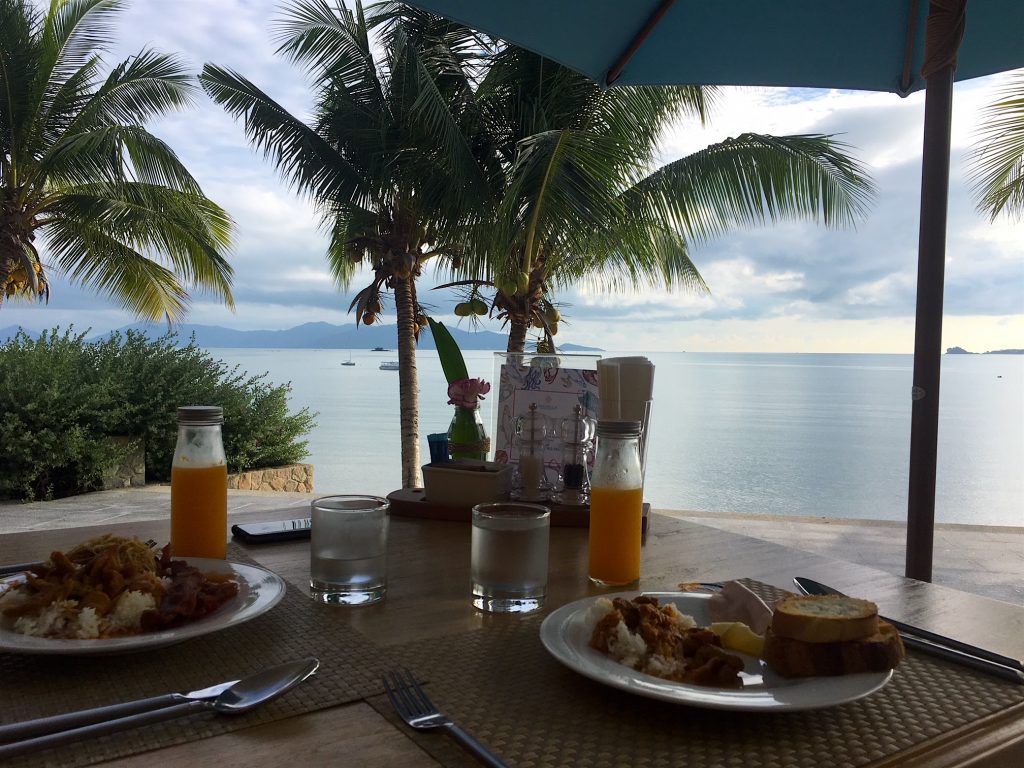 breakfast with an incredible view at Celes SeaGrille 
We also had a very special dinner with outstanding delicious food and great cocktails at the SeaGrille Restaurant. The ambience at this beautiful Restaurant is incredible. We really loved the nautic decoration and the great atmosphere. The seafood dish was excellent and I ate the best dessert ever there: the Coconut parfait on mango and strawberries!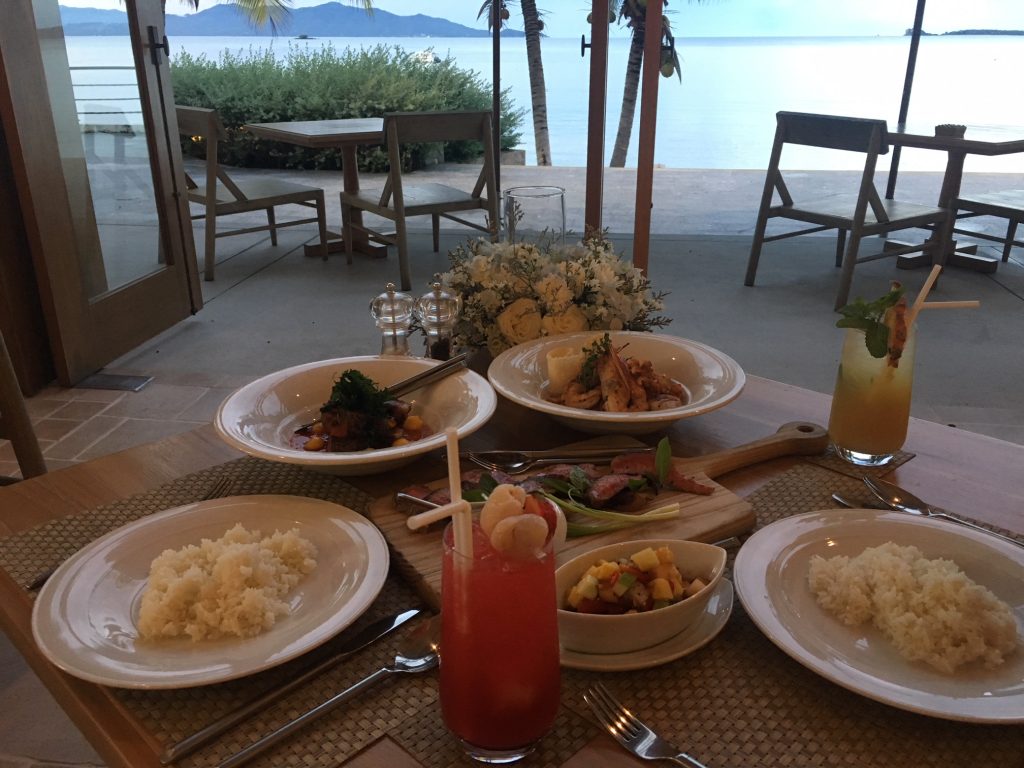 a perfect dinner at the SeaGrille Restaurant
The CELES Beachfront Resort has everything you could wish for on a great vacation. There is a very nice library with a iMac for guests, a gym with new equipment and a super nice Spa, where great deals are offered to the hotel guests.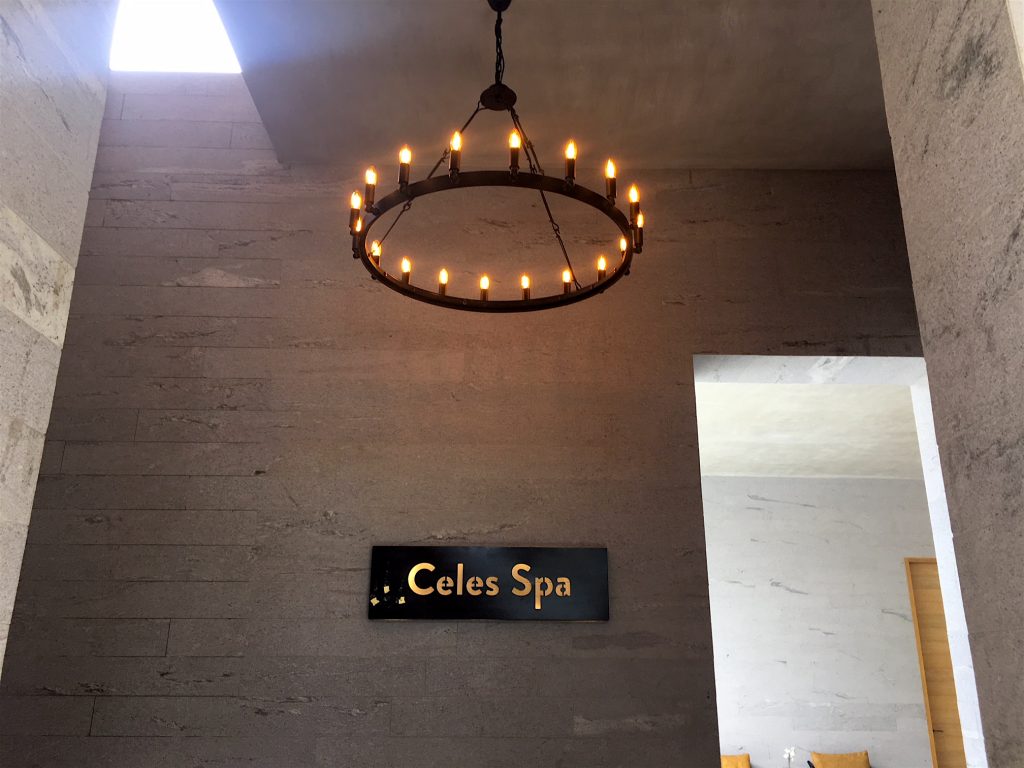 The location of the hotel is excellent. It is still a few steps to beautiful beach restaurants and about a 10 minute walk to the night market and Fischerman's Village. 
We are planning to come back next year because we really loved the Celes Beachfront Resort. A hotel like this is not so easy to find in Thailand.