There is no place like a German Thermal Baths. Jeremy never really experienced great pools like we have here in Germany before he moved here 2 years ago! Especially in the winter when it is rainy or snowing outside and you don't really want to do anything, going to pools is the best thing you can do! We both really love to be in a 36 degree warm outside pool when snowflakes are falling down on us. Enjoy a great day at the Solymar Therme Bad Mergentheim!
Solymar Therme Bad Mergentheim
Last Friday we went to the nice city Bad Mergentheim in Baden Württemberg and spent the day in the Solymar Thermal Bath. It was a perfect experience and such a relaxing day! They had a special event going on, which was called "Nacht der Lichter" – Night of the Lights, which sounded really good to us. It was the perfect start into the weekend!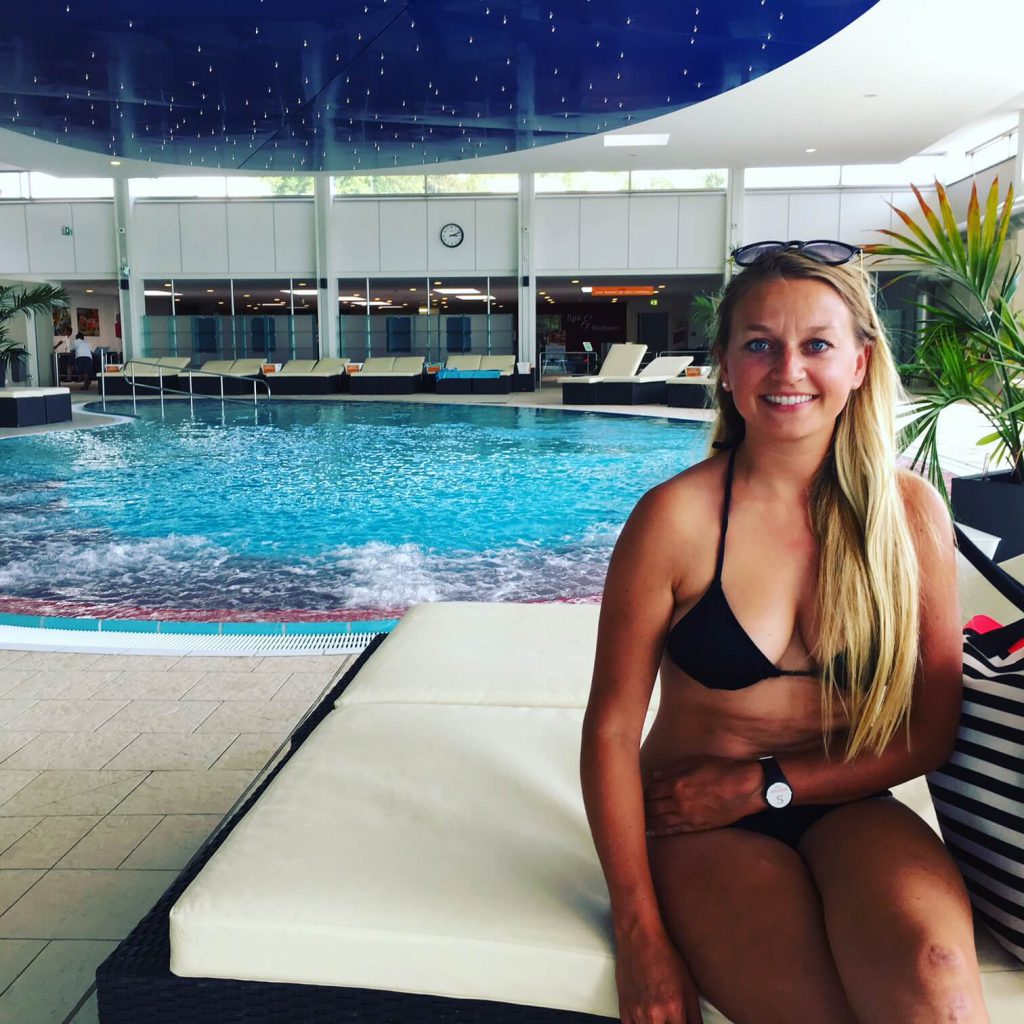 Brine and Vital pools: our favorite area
The Solymar Therme Bad Mergentheim has 3 different pool and relax areas: 
Sport and Family Pools: This is the area where you can swim lanes, jump into the water and have a lot of fun on the water slides. The 2 water slides are great and you are up to 35 km/h fast. This area is for the whole family and it is save for babys and kids!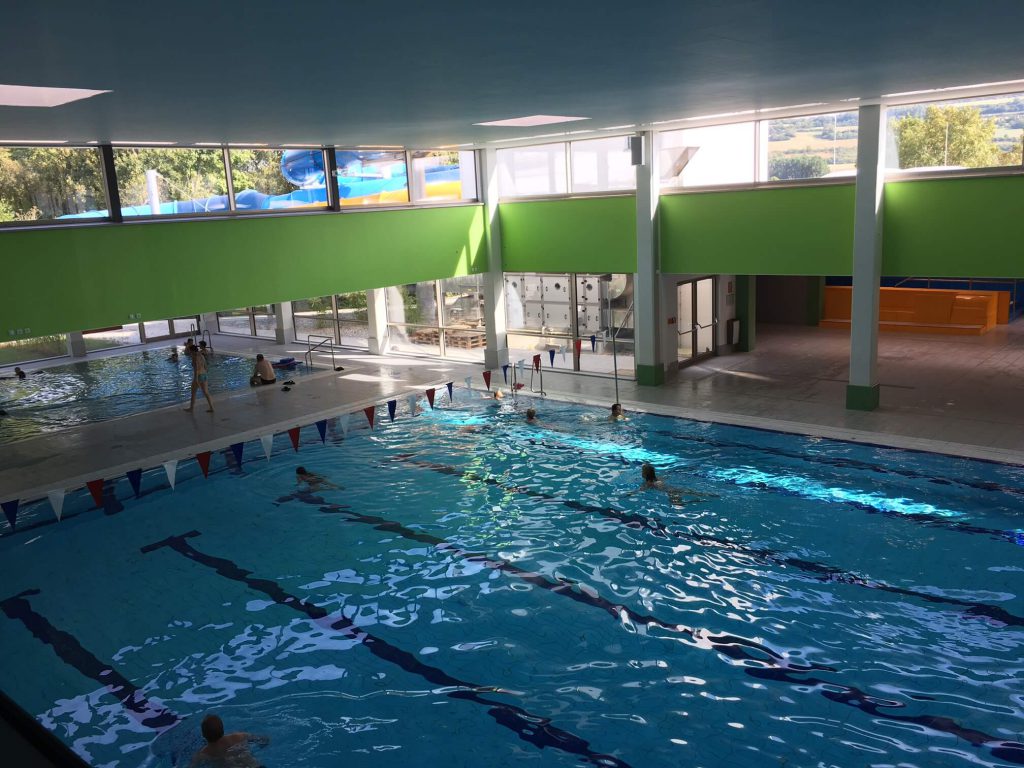 Sport and Family pools
Brine und Vital pools: The Solymar offers 5 different pools filled with curative water: a minerals pool, lithium pool, magnesium pool, meditation pool under the stars and the calcium pool. These pools are good for your body and soul. The magnesium pool for example has the same effects than the dead sea and regenerates your skin. All pools are good temperated and even it was a Friday afternoon it was not crowded at all.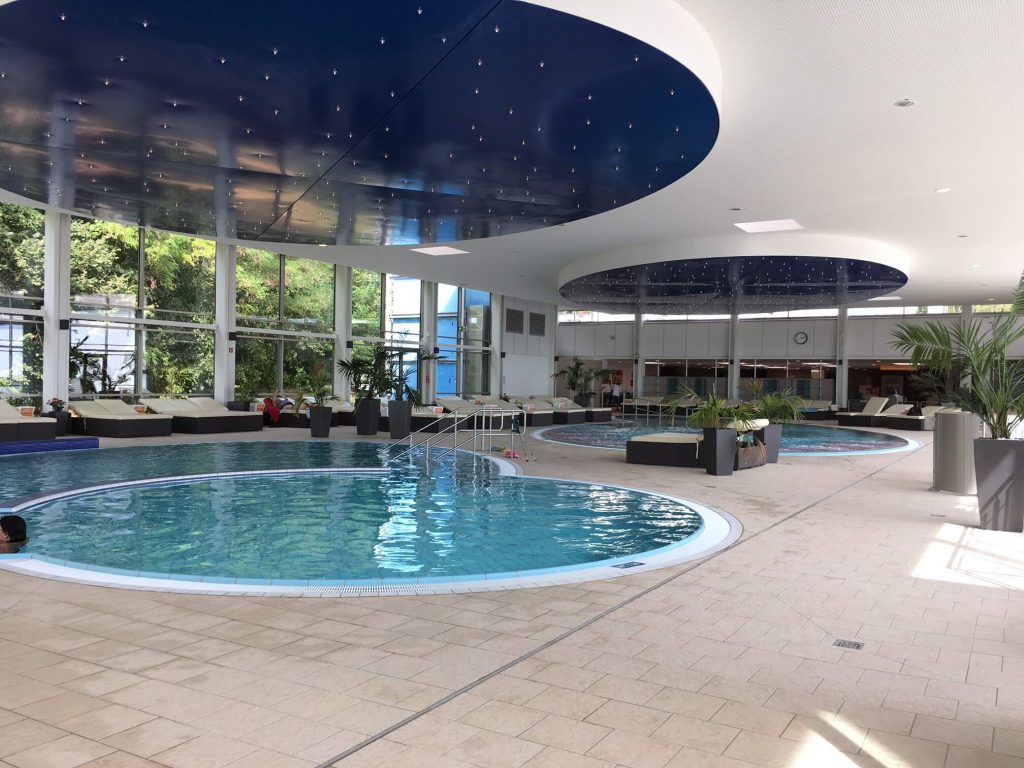 brine and vital pools
Spa and Sauna: The whole Sauna area is really nice! They offer 6 different saunas for your relaxation. Enjoy the heat and forget about your worries in the Solymar Therme in Bad Mergentheim.
They also offer a great variety of massages and wellness packages for a good price!
Nacht der Lichter – Night of the Lights
Every Friday the Solymar has an amazing special going on. All around the Brine and Vital pools and in the Sauna department are candles in different colors set up, which compliments the atmosphere. The event starts every Friday at 6 pm. But it looks the best when it is dark outside.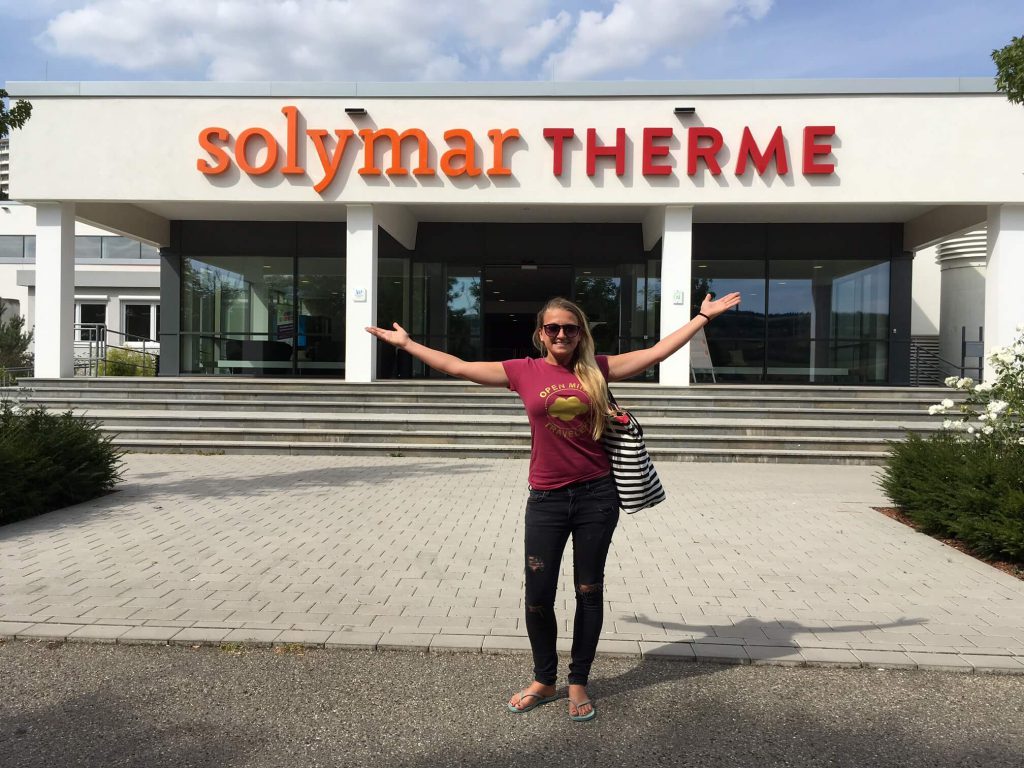 Solymar Therme Bad Mergentheim
A day in this thermal bath is like a vacation. Your entire body calms down and recovers. We loved the night of the lights, which was romantic and relaxing! We can recommend this Thermal Bath to everybody, who is looking for a great and relaxing day. It is so good for body and soul and gives you new energy! The whole facilities are very clean and we enjoyed that the Solymar Therme was not crowded at all.
Find more informations about this beautiful place on their website: solymar-therme.de
How useful was this post?
Click on a star to rate it!
Average rating 5 / 5. Vote count: 1
No votes so far! Be the first to rate this post.