On our way to Denver we stopped at the Zion National Park, which is a beautiful destination to go hiking, rock climbing, biking or just enjoying the beauty of nature.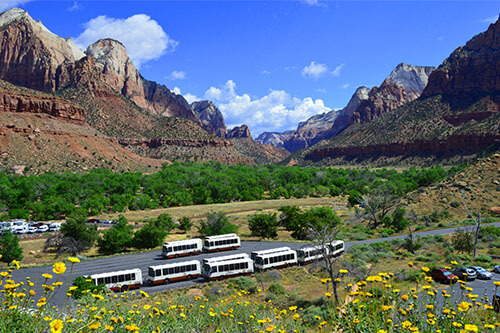 The Zion National Park is home to a huge variety of animals and plants. 68 species of mammals, 36 species of reptiles, 7 species of amphibians and 271 species of birds live side by side in a delicate ecological balance.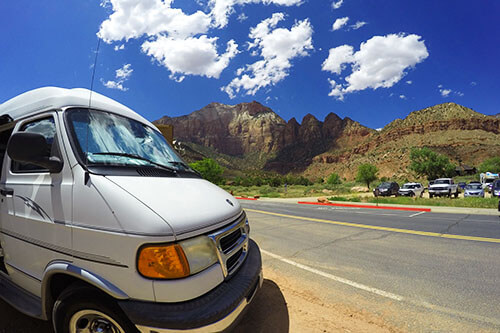 You can either drive into the national park by your own vehicle or you could just park outside, take the Springdale Shuttle to the entrance of the park and use the Canyon Shuttle in the park. 
The roads the Canyon Shuttle are using is completely closed for cars and is the only way to get to the top of the canyon.
The Canyon Shuttle stops at 9 different places, where you can hike and go to beautiful viewpoints. The Angel's landing is probably the most famous trail of the Zion National Park and the view is amazing.

Impressions of our trip to the Zion National Park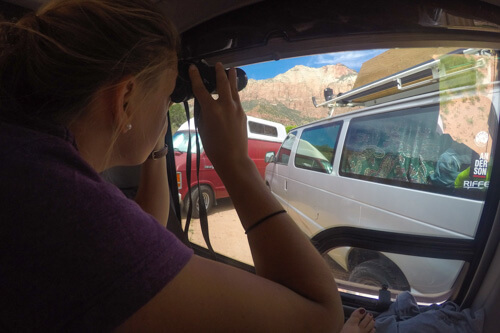 Waking up to another beautiful day in Zion National Park with our camper van crew ♥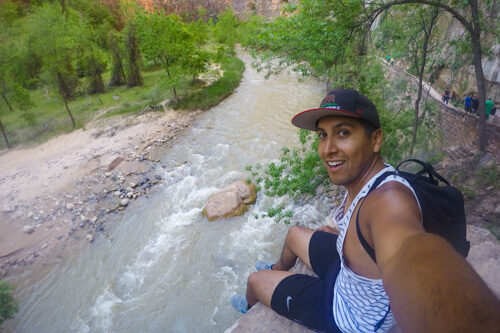 There are so many trails to choose from in Zion National Park and the views are breathtaking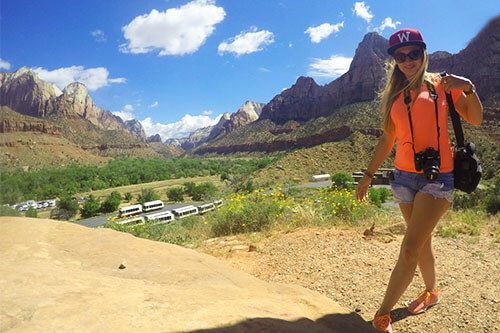 Zion is a photographers playground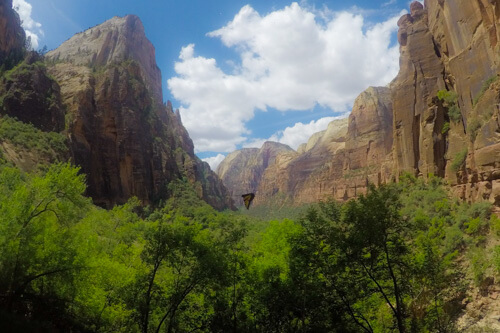 LUCKY SHOT OF THE DAY!
I captured a photo of a bat completely by accident
Check out other blog posts about our USA trip here: USA ROAD TRIP
Are you on Pinterest? PIN IT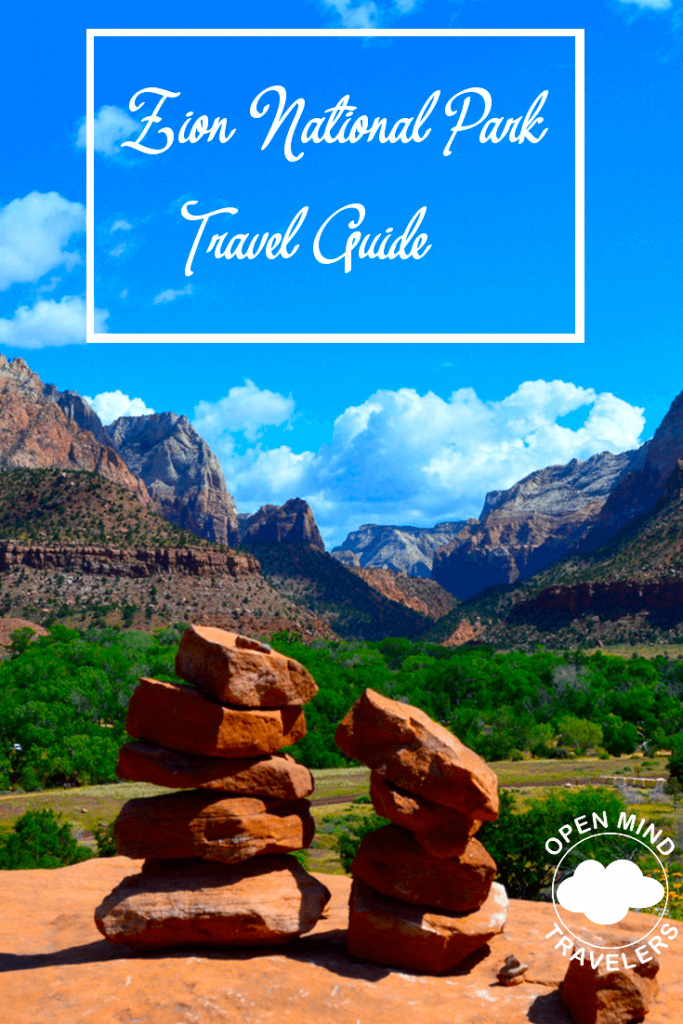 How useful was this post?
Click on a star to rate it!
Average rating 0 / 5. Vote count: 0
No votes so far! Be the first to rate this post.