Hey guys,
a couple of years ago, I told my friend about something I am going to paint on a canvas. I showed her a photo of a quote and she was so impressed, that she joined me painting it! We had a lot of fun, spend about 20 hours painting on my table in the kitchen.
This painting means so much for me and I will always keep it and hang it somewhere, where we can see it. Whenever I show my painting on a photo to somebody, they really love it. So I just thought I should also share it with you and show you how to be happy.
Here is the picture! Please read it and comment your favorite part.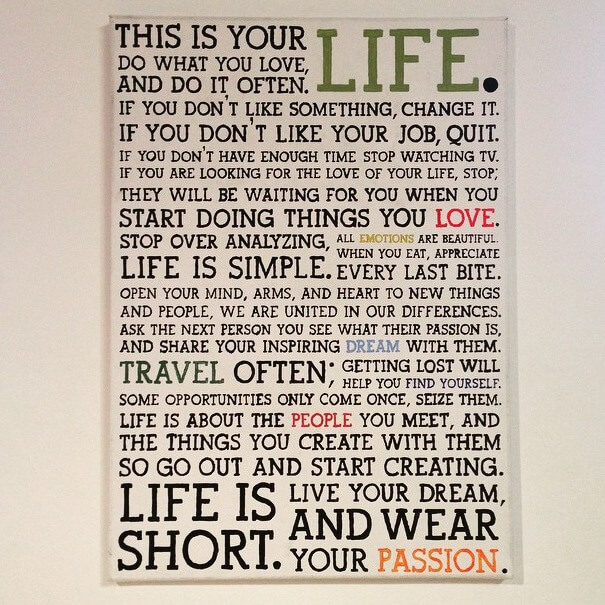 So let my tell you a few things about me:
I quit my job last year, not because I did not like it, but I wanted to do what I love. So I went out there to travel the world, met Jeremy, who is on the same path.
And now we are trying to share our passion here on our travel blog with you guys.
We love to meet new people and explore new countries and we know we are united in our differences!
When we eat, we appreciate it, we don't care about calories!
We don't watch a lot of tv, because out there are so many better things to do.
So DO WHAT YOU LOVE, DO IT OFTEN AND ALWAYS TRAVEN WITH AN OPEN MIND!
Love,
Ina
How useful was this post?
Click on a star to rate it!
Average rating 0 / 5. Vote count: 0
No votes so far! Be the first to rate this post.