Hey guys,
we are starting our USA Road Trip tonight and we are so excited to see more beautiful destinations in America.
While i was still in Germany, Jeremy bought an awesome Dodge Van 2 month ago, we remodeled it and now we are ready to travel the world again 🙂 I can't wait to be on the road again!
Jeremy changed the floor in the Van, installed great led lights, made us a nice bed and i was responsible for the decoration 🙂 So we went to IKEA to give it the final look.
The Van is so perfect. Jeremy did such a gread job with picking this one! We have everything we need in there: a nice bed, we bought stuff to cook in here and we are so happy to live with less!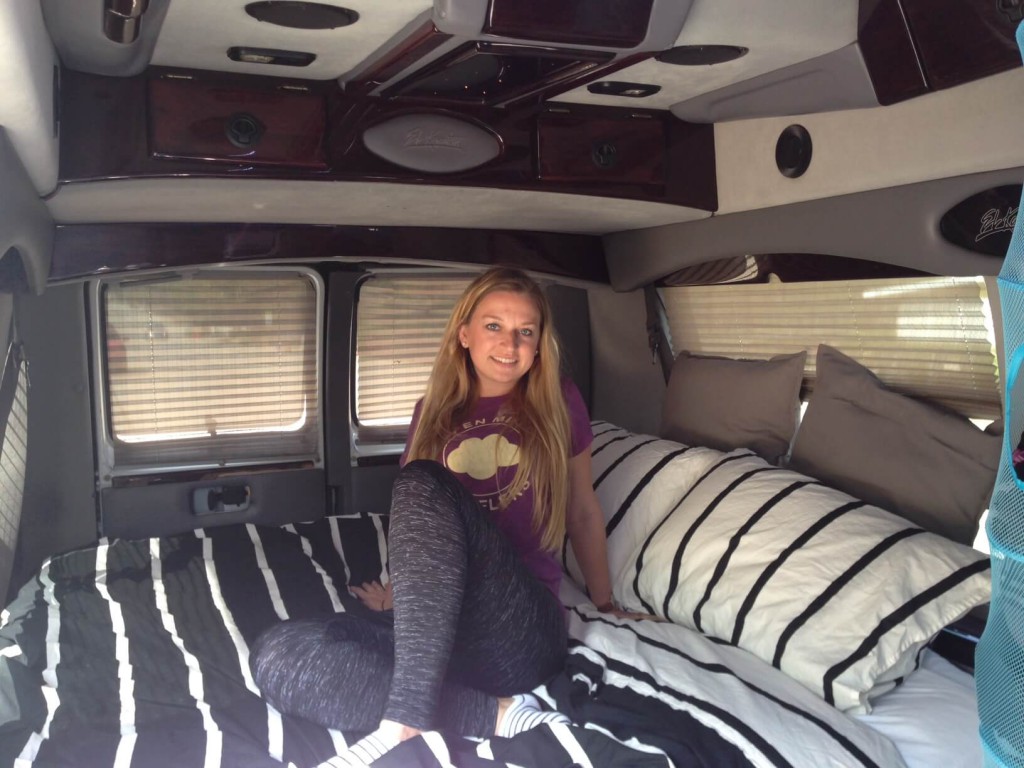 Our first destinations will be a city on our way to San Diego! We are planning everything as we go!
Help us make our trip special and comment any ideas of good places in the US below.
Follow us on Instagram for daily updates and travel photos of our USA Road Trip 🙂
How useful was this post?
Click on a star to rate it!
Average rating 0 / 5. Vote count: 0
No votes so far! Be the first to rate this post.