I want to explain why not everybody who travels is lost. We don't run away from something, we just love to explore new countries, try different and new food and we are just not the biggest fans of the winter 😊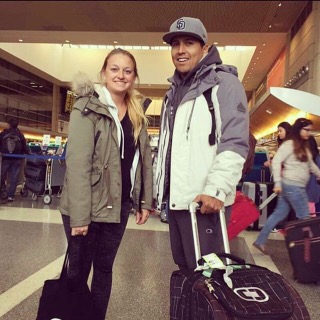 We don't have kids, house or car payments or something which holds us back! Our families are fine and healthy and we love to spend time with them, but traveling is important for us as well! Who knows if traveling will always be that cheap or if there is a reason why we can't travel that much anymore in a couple of years. 
We really don't spend a lot of money while traveling, because we always pick the cheapest flights, affordable accommodations and don't eat out all the time. By preparing your own Müsli with fresh fruits in the morning, you can save a little money every day, which makes your trip last longer!
TRAVEL SOUTH EAST ASIA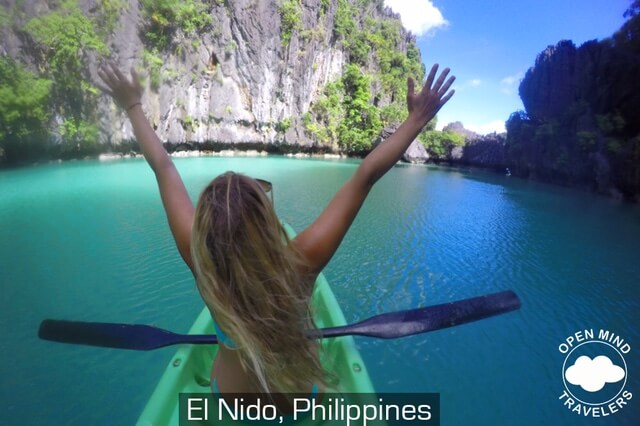 We like to travel to Asia because it is really affordable, you can live of 1000€ a month as a couple and enjoy the life at the most stunning beaches on earth! Asia is so beautiful and the variety of the landscape is incredible. One of our favorite countries in Asia is Thailand! We love the beaches on the islands in the south, but also the jungle life in the north. And there is another reason why we will never forget amazing Thailand, but I will save that story for another day 😀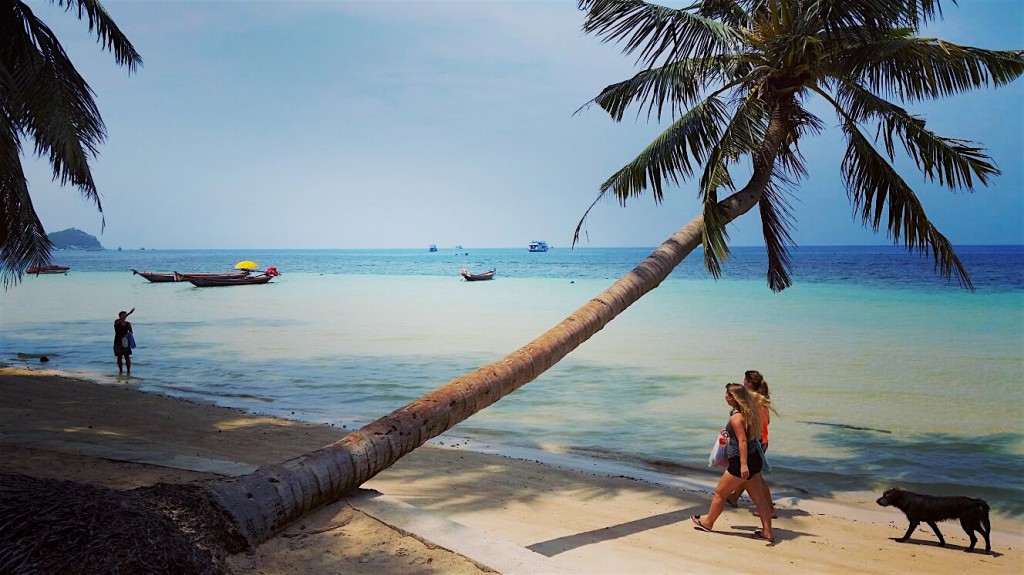 Sairee Beach, Koh Tao – Thailand
You have to know that we are not really into drinking and partying which is a big money pit for most travelers. Cocktails and mixed drinks are never super cheap, but we don't really need it!
We are absolutely fine with eating street food instead of going to the nice restaurants. We like to eat like locals and ask locals for their hidden gems, where they don't charge tourist taxes. This is how we call it when business owners charge high prices because they know all the tourists can and will pay it! We like it so much better to eat authentic dishes instead of dishes which are prepared for tourists.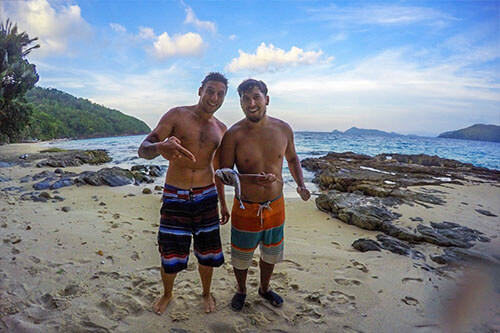 Jeremy & Clemens caught a fish, which was our dinner an hour later

We also go to places in the off seasons where the prices are lower to and we can catch some special deals! Isn't it much better to take a photo with less tourists on it? 

What are your travel experience? Where do you like it best? Let us know in the comments below!
Love,
Ina
How useful was this post?
Click on a star to rate it!
Average rating 0 / 5. Vote count: 0
No votes so far! Be the first to rate this post.