One of My favorite things to do in Thailand is going to the night markets.
I really love the amazing atmosphere, the friendly locals and the delicious food in the streets of Thailand.
Let my show you one of the best in Thailand: Pai night market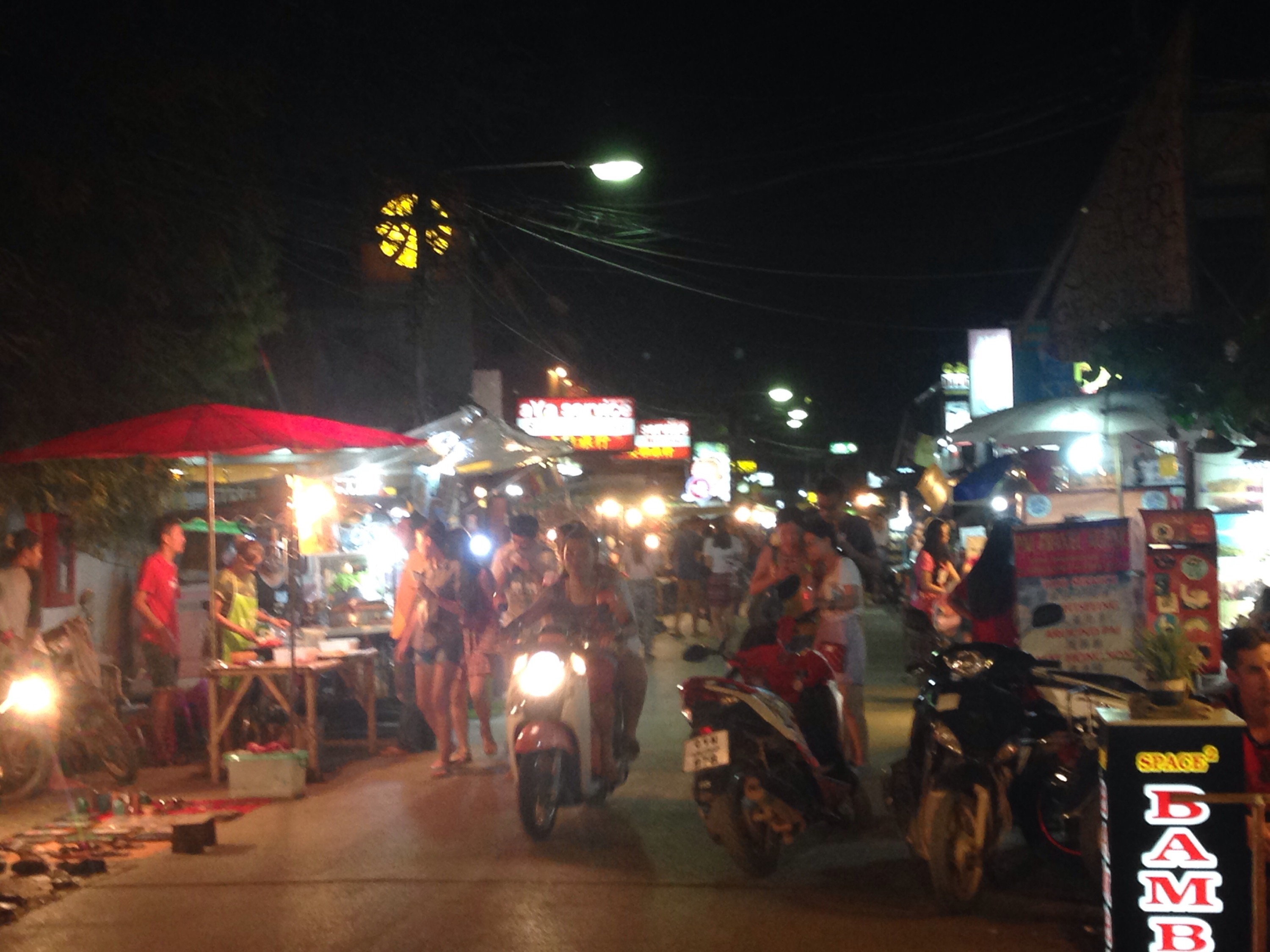 I love to walk through the streets and fill my tummy with the Thai food and yummy fruit shakes. And everything is so cheap!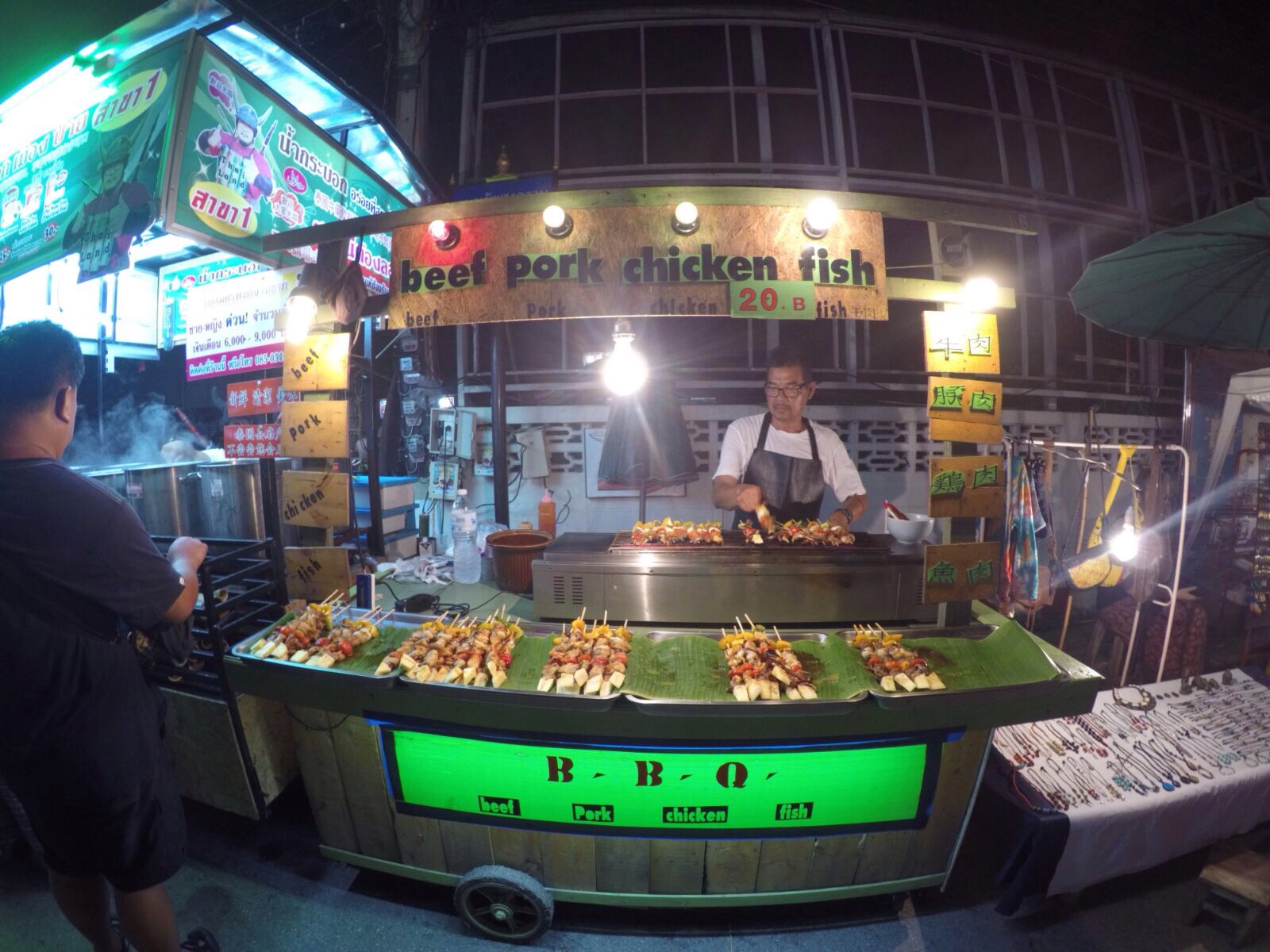 Delicious BBQ beef, pork, chicken and fish skewers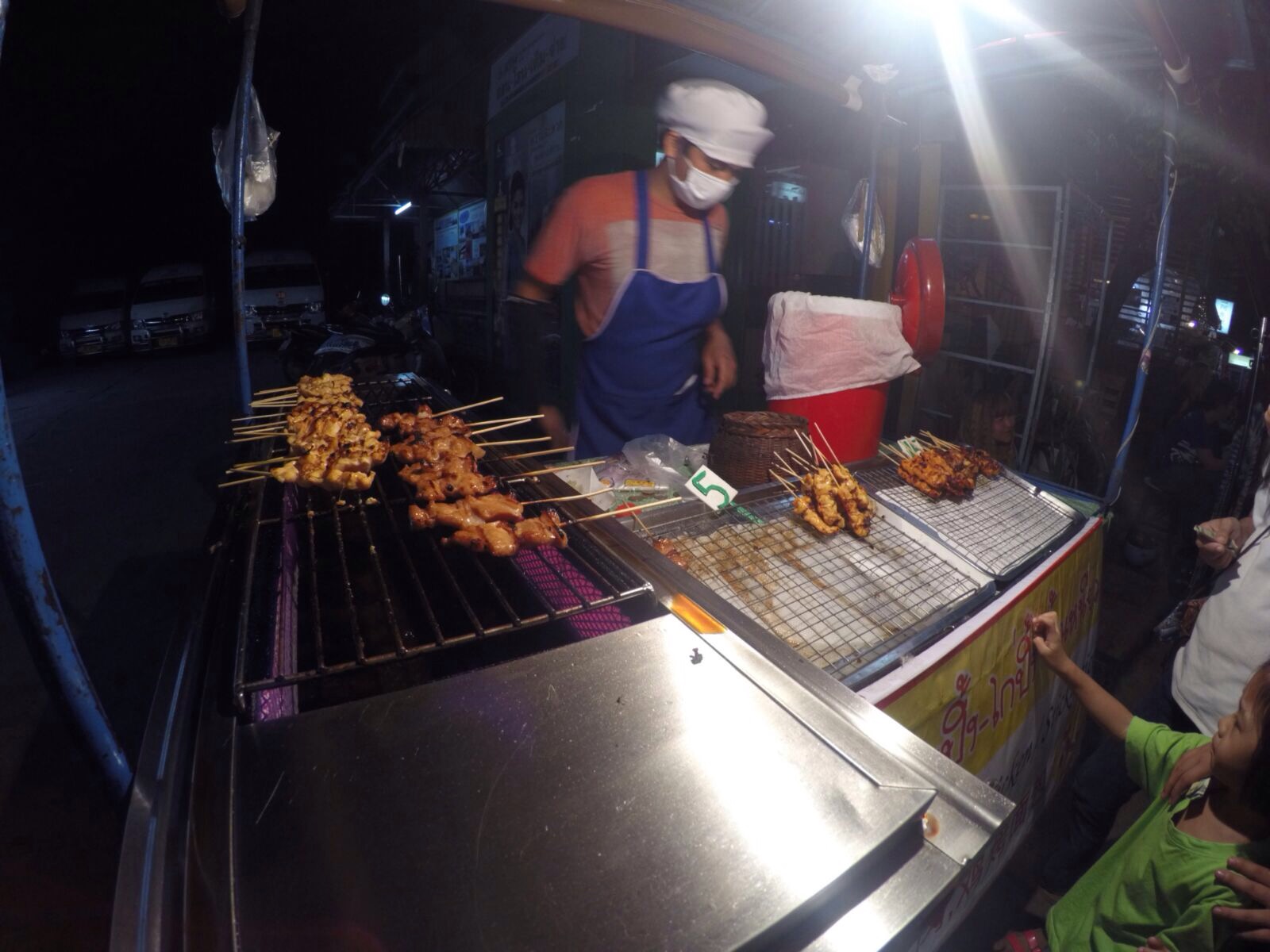 These chicken skewers are soooo good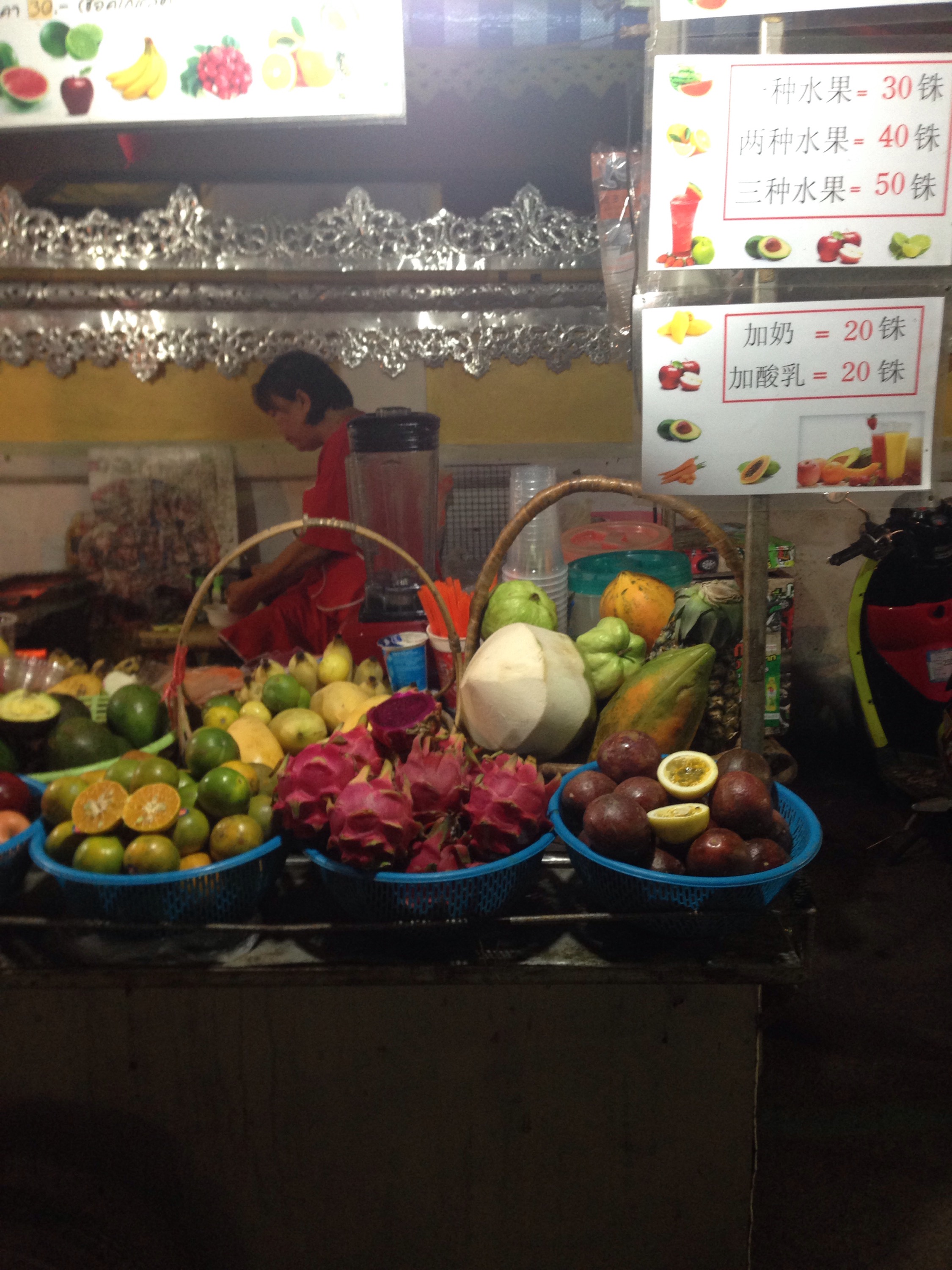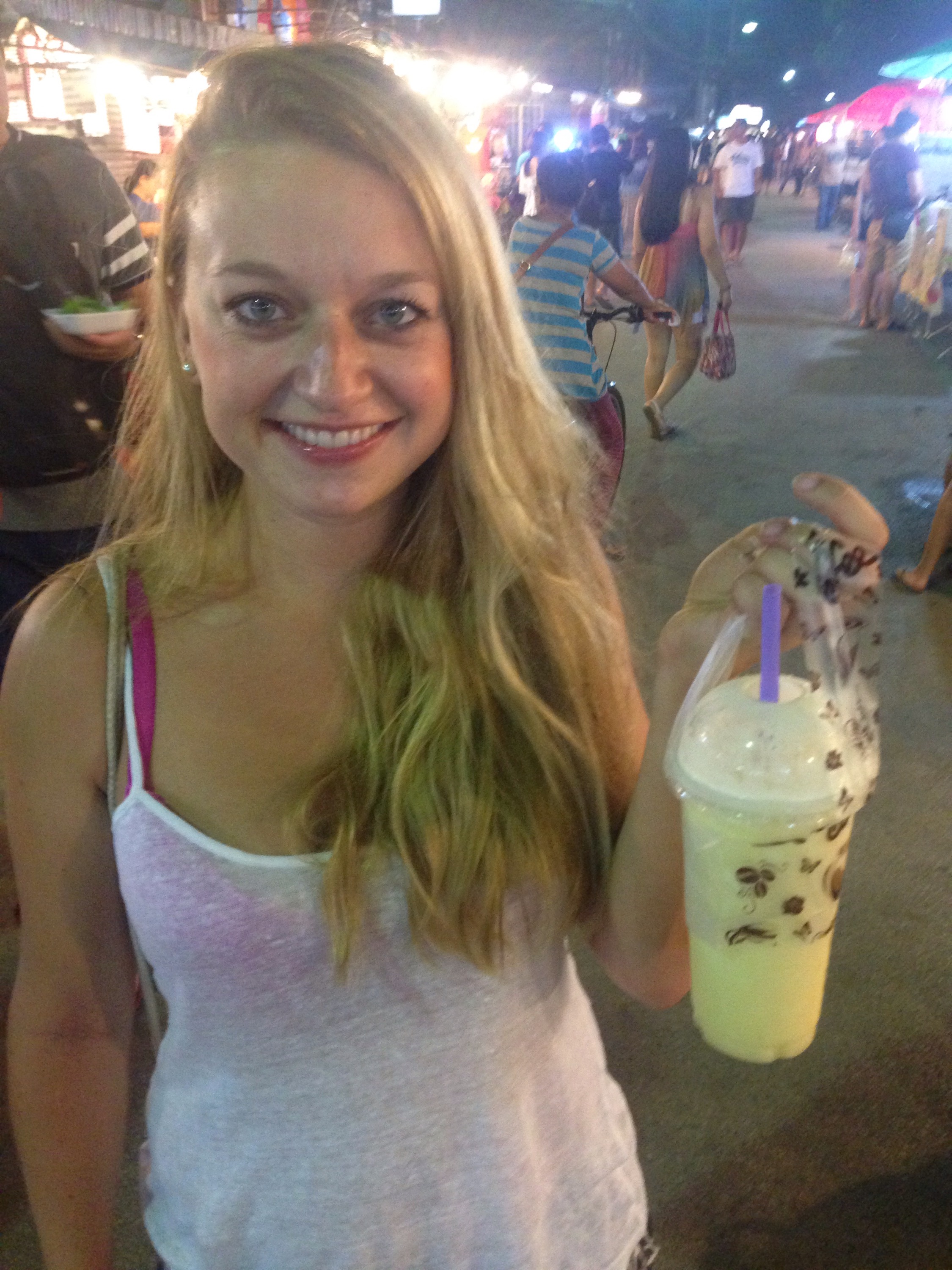 In Germany you pay more for one single passion fruit than here for the whole fresh made fruit shake.
My favorite shake: passion fruit mixed with mango!
One fruit shake a day, keeps the doctor away 🙂
Here are the prices you pay for food, Drinks, etc.:
Chicken/pork skewer: 5 baht (0,13€)
Plain rice: 5 baht (0,13€)
5 Dumplings: 20 baht (0,50€)
Seafood skewer: 40-80 baht (1-2€)
Thai Pancake with Nutella and banana: 30 baht (0,75€)
Fruit shake: 30 baht (0,75€)
T-Shirts: 100 baht (2,50€)
1h Thai Massage: 150 baht (3,75€)
I dont want to tell you to much, just go and enjoy!!!
To which Night markets have you been so far?
Let me know your favorite Night markets in the comments below!
How useful was this post?
Click on a star to rate it!
Average rating 0 / 5. Vote count: 0
No votes so far! Be the first to rate this post.