One of our favorite things to Do in San Diego is the Torrey Pines Hike at the Torrey Pines State Park ❤️
We really enjoy being in the nature especially at the beach and hiking is something we like as well. The Torrey Pines State Park combines both and we truely love it. Last week we hiked there twice and want to share our experience with you today!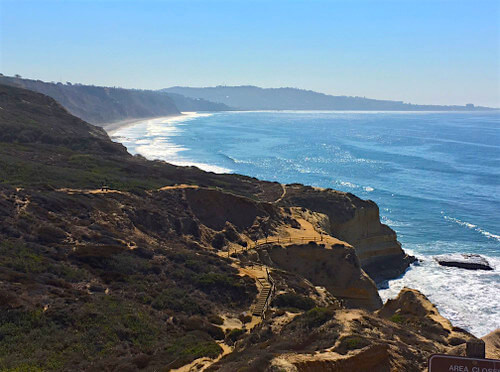 Torrey Pines offers amazing views of the ocean while you hike at the beautiful coastline and you meet great people as well. Yesterday we met such a lovely lady who told us that she is participating in an adult painting course and she was painting a wonderful picture of the coast. She also gave us a great secret tip of another beautiful thing to do in San Diego! So be ready for my next post 🙂
Parking at Torrey Pines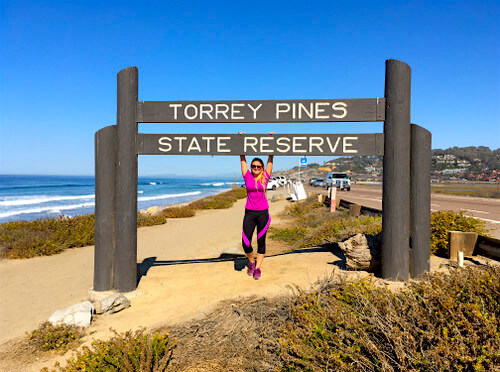 We parked at the free parking direct at the beach and walked all the way up. It is really nice to walk in the sand along the beach for a little bit before starting the hike. It is so fun for us to watch the surfers catchings waves, the kids going buggyboarding and others just relaxing at the beach.
But if you don't want to walk so much, you can drive up and start from there! Unfortunately I don't know if they charge for parking there, but I do think so!
Torrey Pines Hike – Beauty of Nature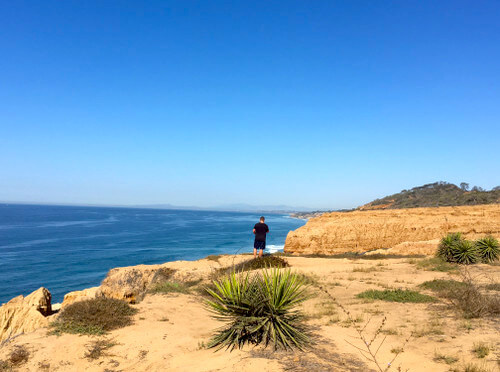 There are several trails and we enjoyed all of them. But my favorite trail was the beach trail which offers an incredible view of the blue ocean, the sandy trails and the green landscape. I wish I could bring all of you here to see it with your own eyes!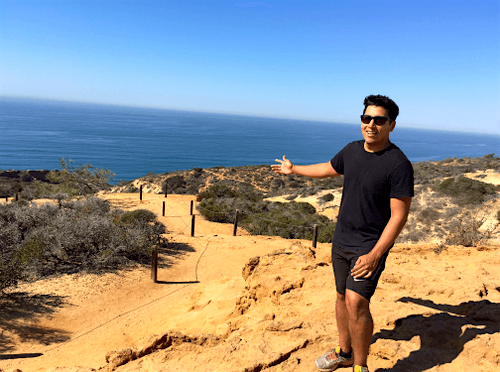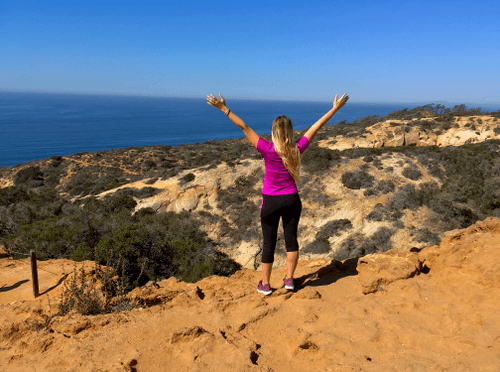 The hike is not very hard, especially if you would drive all the way up to the parking spots. We really love it and went there twice last week!
Have you been to Torrey Pines? Did you like the hike as much as we did? What was your favorite hike in the world? Let us know in the comments below!
We send you love and sun from San Diego ❤
Are you on Pinterest? PIN IT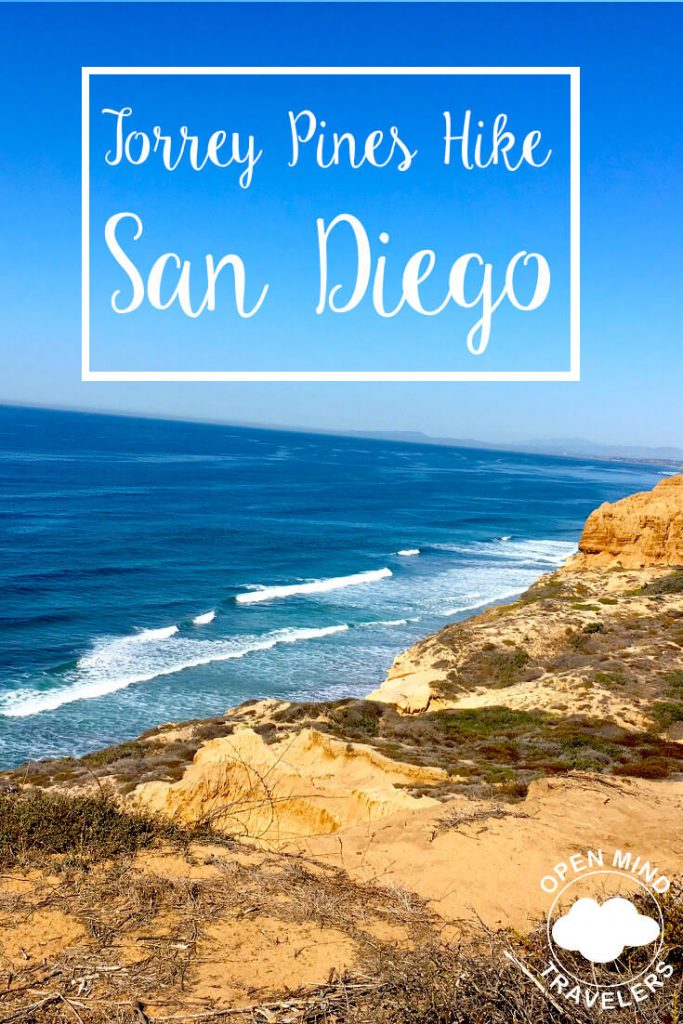 How useful was this post?
Click on a star to rate it!
Average rating 0 / 5. Vote count: 0
No votes so far! Be the first to rate this post.