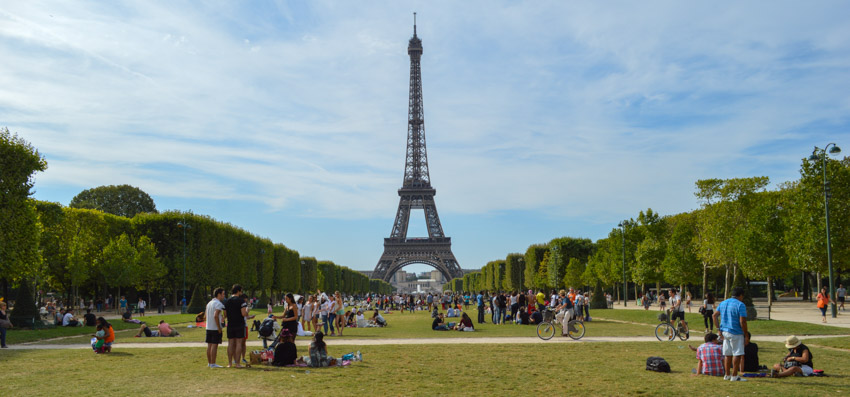 After we had a good but cold Camping Night about 1 Hour North of Paris France we drove at 10.30 o´clock to Paris and arrived there at noon. We checked in, enjoyed a shower and rested for a couple of minutes before we left to see Paris France.
We really like the noodle/Pizza restaurant Vapiano, which is in a lot of big citys. Our ibis Hotel was located about 2 km from the Business Area La Defense, where Vapiano is. There are also a few landmarks like the grand arch and you have also a good view of the Arch de Triumphe.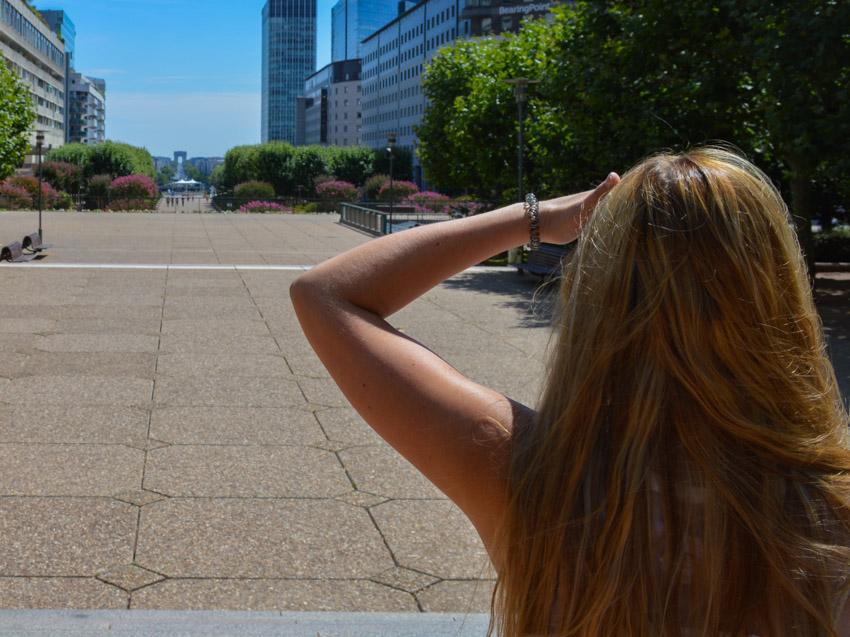 So we had a good lunch and got new Energie for checking out the City of Love.
At the Metro Station we got a three Zone Day pass for the Metro, which was about 18€ for two.
We jumped in the Metro and drove to Hôtel de ville.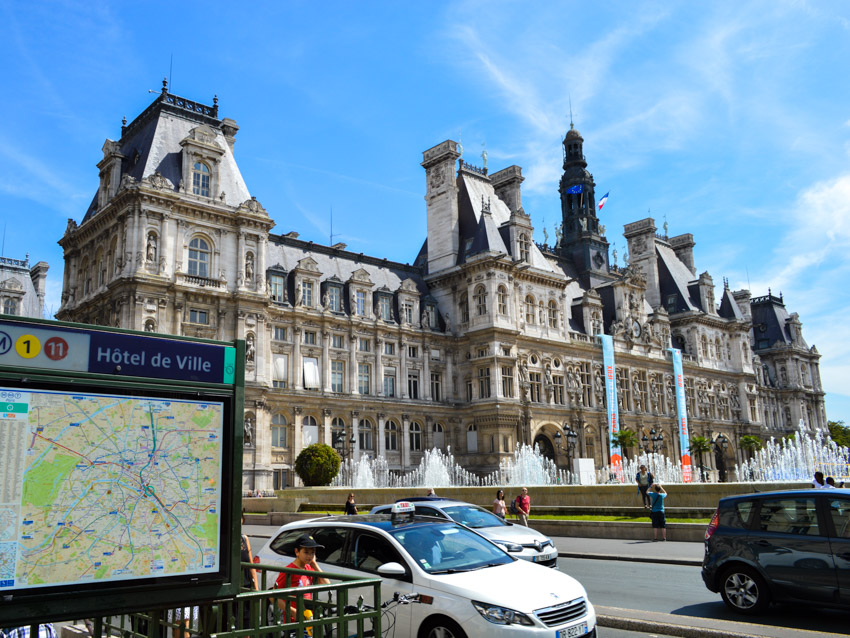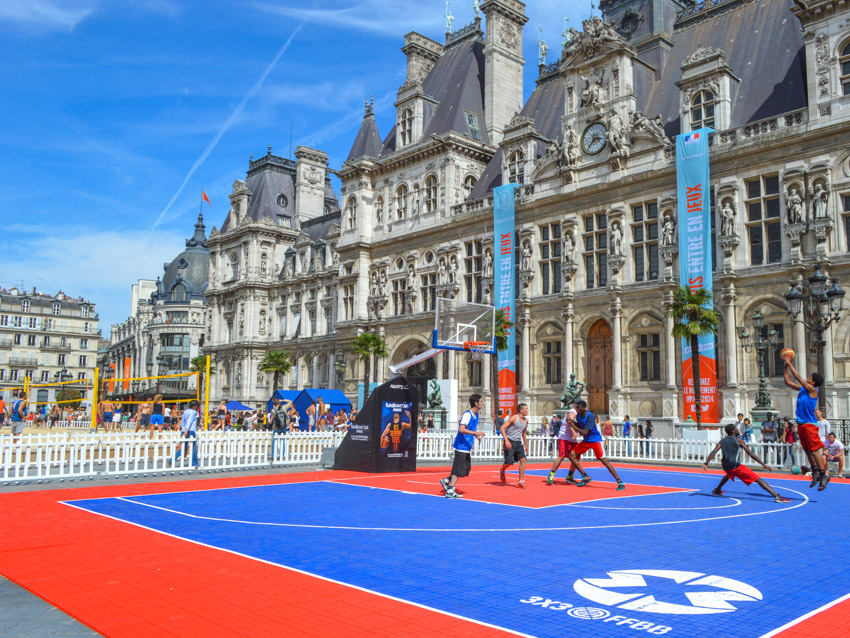 After watching the Beach Volleyball Players and a Basketball game Right in Front of the Hôtel de ville we walked to Notre Dame.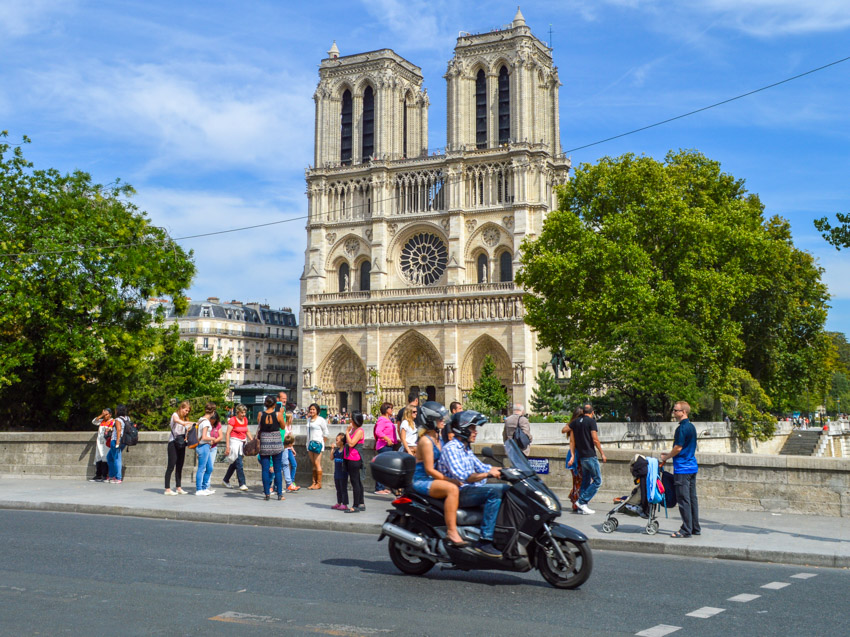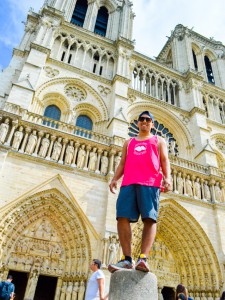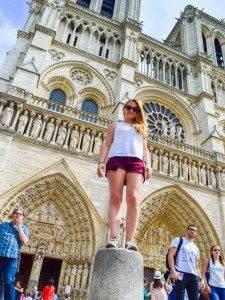 The queue is always very long so i asked at the Exit to go in for a few minutes to take a few photos. The Security man was very friendly ans nice and let me in.
The Windows of Notre Dame are very colorful and beautiful.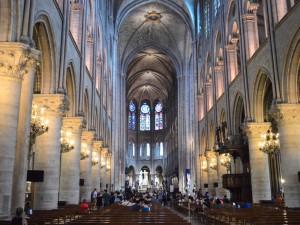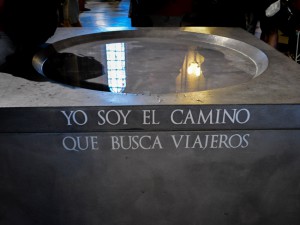 After our short stop there we walked across the bridge to get a few more photos and we walked along the other side of the river where people sell the old Books all the time.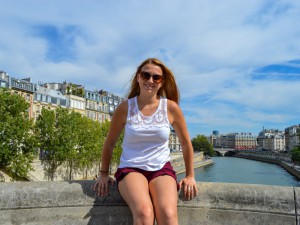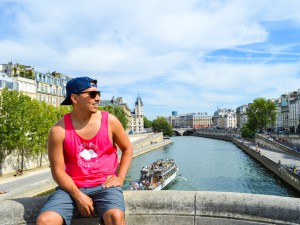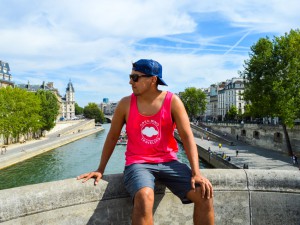 On our way to the Louvre we crossed the Pont Neuf.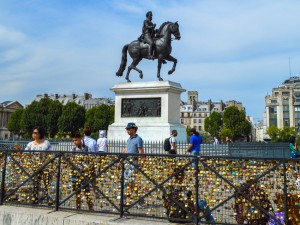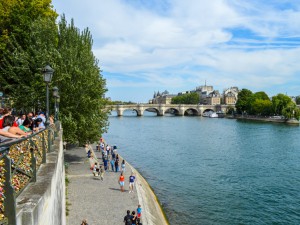 We arrived at the Louvre and made nice photos of the Grand Palace, the Pyramide in Front of the Louvre and the nice Park with view of the Eiffel Tower.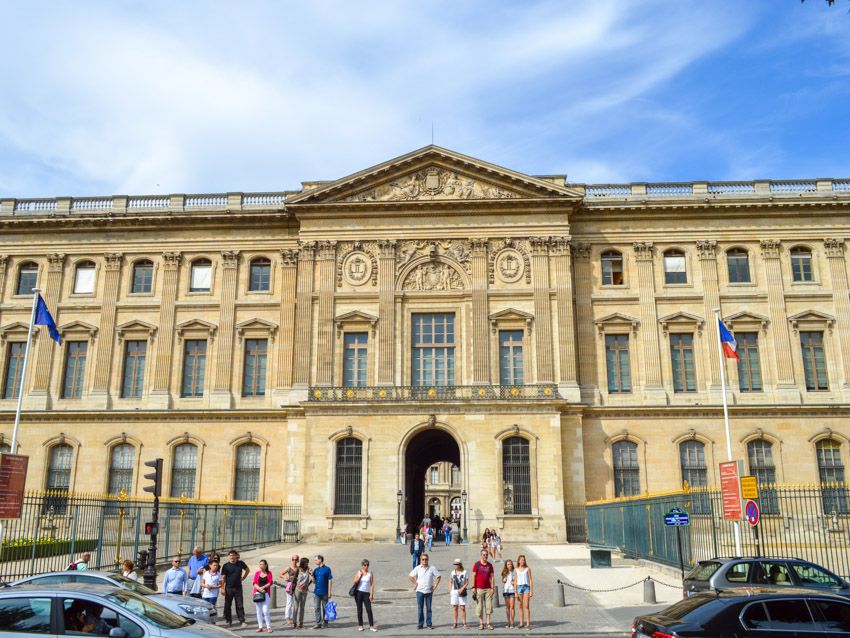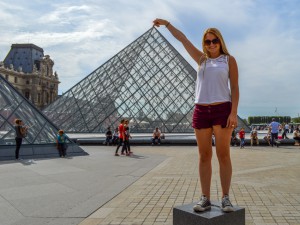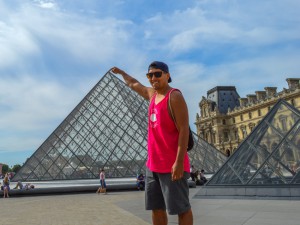 Now before the sun goes down it is time to see the Eiffel Tower as our highlight of the day.
We enjoyed an hour in the park behind the Eiffel Tower, took photos and watched friends and families having picknicks and photo shootings.