Our time in Bali is coming to an end, but the last 4 days couldn't have been any better. Our final destination of our 2 weeks in Bali was Nusa Dua and we stayed for 3 nights at the wonderful INAYA PUTRI BALI resort. Everything has been perfect and we can highly recommend this amazing hotel to everyone who plans to visit Bali!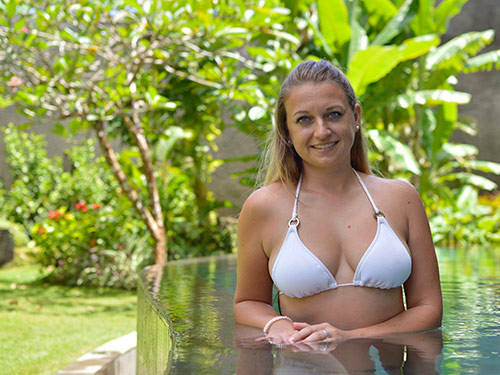 Our deluxe room with pool access was one of the best hotel rooms we have ever stayed at and we were highly impressed by the whole resort and the exceptional food at their restaurants.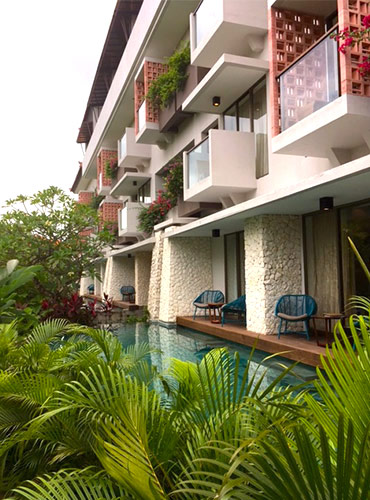 tropical lush garden & our deluxe room with pool access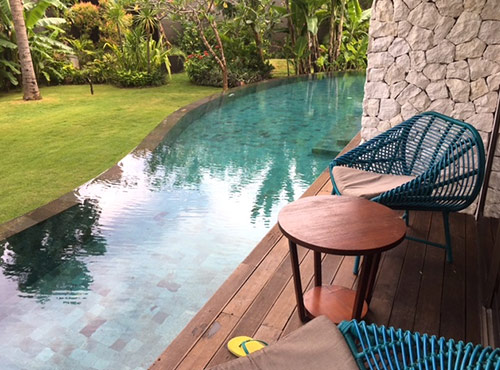 our perfect balcony
Pool Time at INAYA PUTRI BALI
The INAYA PUTRI BALI is blessed with a huge tropical garden, which makes this resort a very special and happy place. It is directly at the beautiful white sand beach and offers everything you could wish for on a perfect vacation.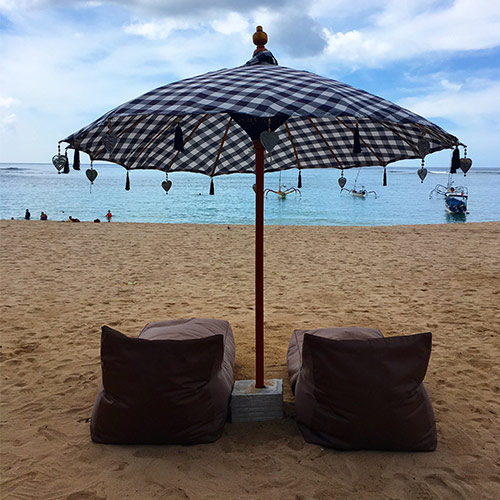 white sand beach @ INAYA PUTRI BALI
The hotel is located in a secure gated area in Nusa Dua and is only a 30 minute drive away from the airport.
Gading Restaurant at INAYA PUTRI BALI
We ate every day at the Gading Restaurant and loved every single meal. The food was super fresh and very delicious. We tried international food as well as the local cuisine. Our favorite meal was the Australian Black Angus Beef Tenderloin from the Charcoal Grill, which was the best steak we have ever had!!!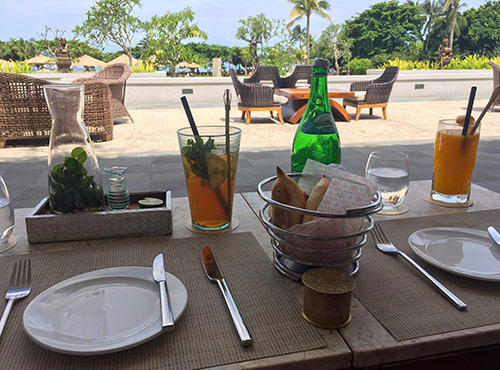 Lunch at the Gading Restaurant with pool/beach view

delicious Caesar Salad at the Gading Restaurant
Special Events at the INAYA PUTRI BALI
On Wednesday and Friday we enjoyed a Cultural Night BBQ Dinner at the INAYA PUTRI BALI, where we got to experience a traditional Balinese Dance. This was a really magical time and we enjoyed the artistic spirit.
After the performance we could take a photo with the dancers.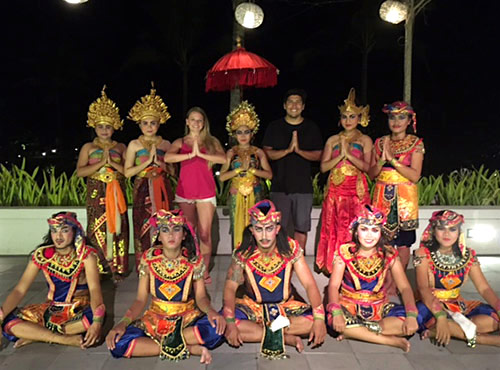 Cultural Night BBQ Dinner

The staff is excellent and everybody was very friendly and always willing to help. 
Plan Your Vacation at the INAYA PUTRI BALI
Treat yourself with an unforgettable vacation at the INAYA PUTRI BALI! You deserve the best and you only live once! Bali is one of our favorite islands and we hope it is on your travel bucket list as well! More information about this exceptional resort here: http://www.inayaputribali.com/
How useful was this post?
Click on a star to rate it!
Average rating 0 / 5. Vote count: 0
No votes so far! Be the first to rate this post.