The Castaways Resort in the beautiful Island of Phu Quoc is an amazing and calm place to spend a vacation.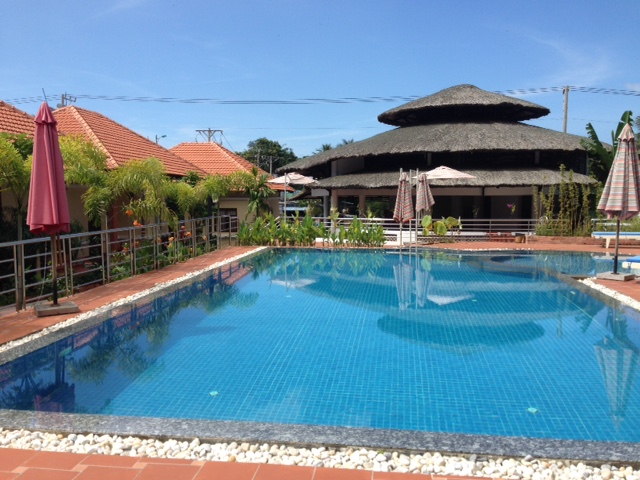 There are a lot of options to make this holiday unforgettable. Located in the middle of the Island, in Duong Dong town, you can walk to the best beach or to good restaurants bars or the night market.
Everything else on the island can be reached by taxi or scooter within less than 1 hour: the beautiful waterfalls, the national park, green pepper farms, the famous fish sauce factorys, the water park or the Coconut Tree Prison.
This Resort has several comfortable Bungalows in a nice garden with lovely flowers and butterflys. It is a great atmosphere to spend your vacation.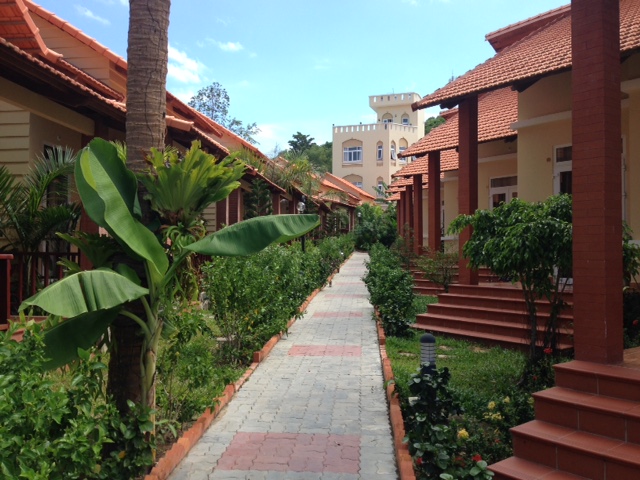 The Bungalows are very nice, the rooms have a good size, a comfortable beds and a new bathroom with a great shower. Every bungalow has air condition. The whole resort is very clean and the staff incredible friendly. Our Bungalow had nice relax chairs on our terrace.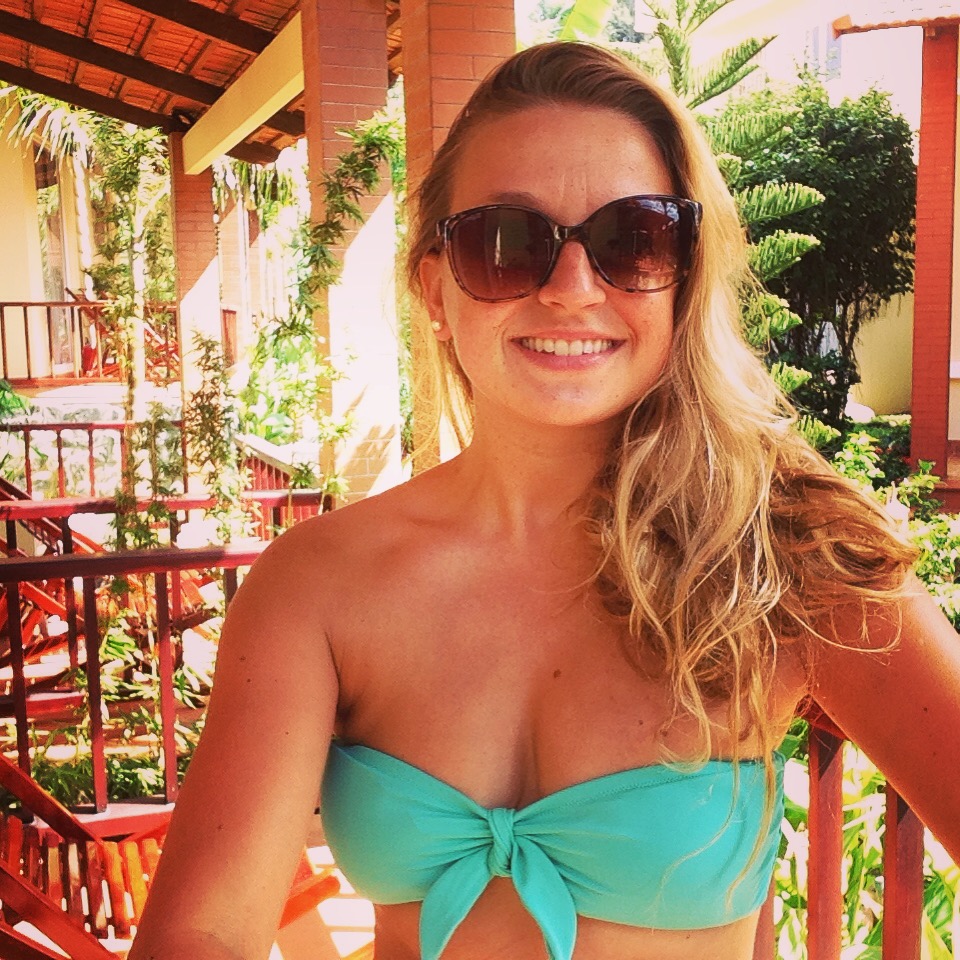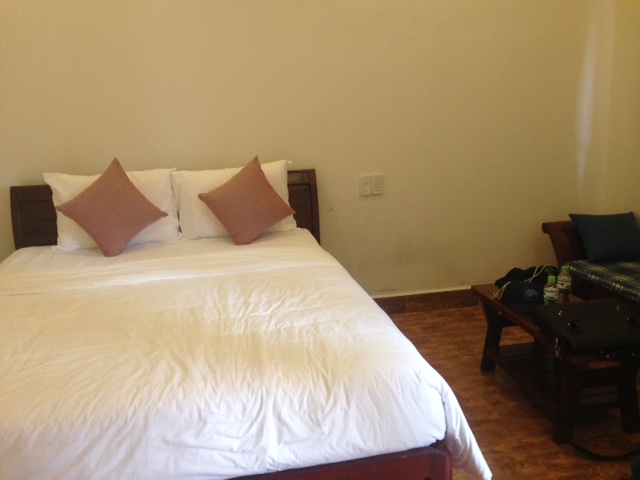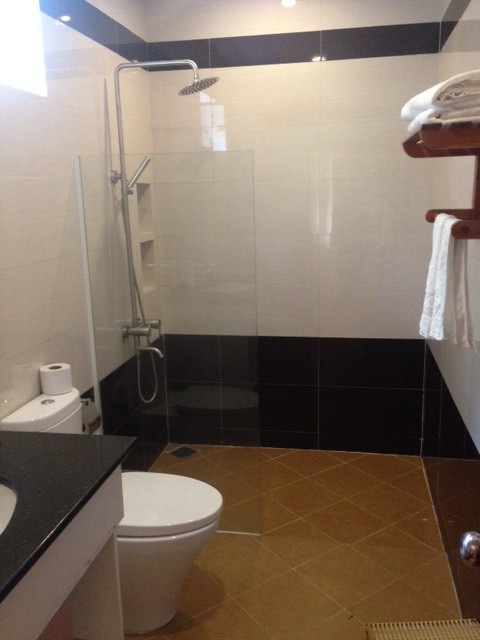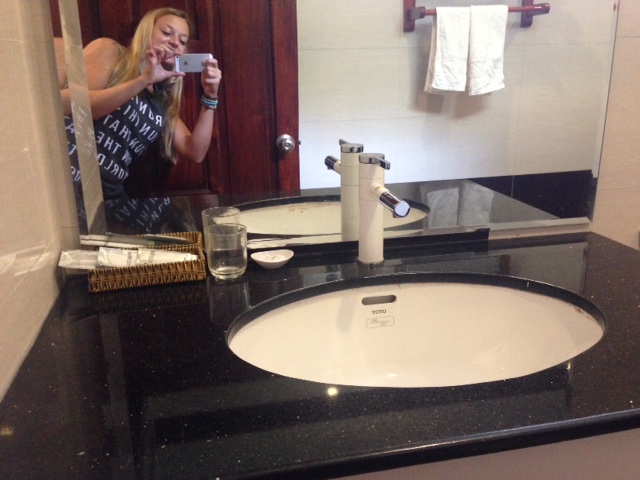 We loved relaxing at the pool and enjoying the good weather in December. The pool is open till 10pm and it was great to go swimming again after the sun was down.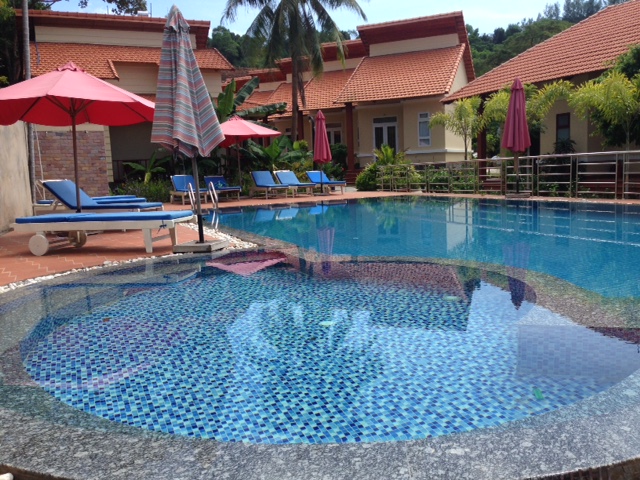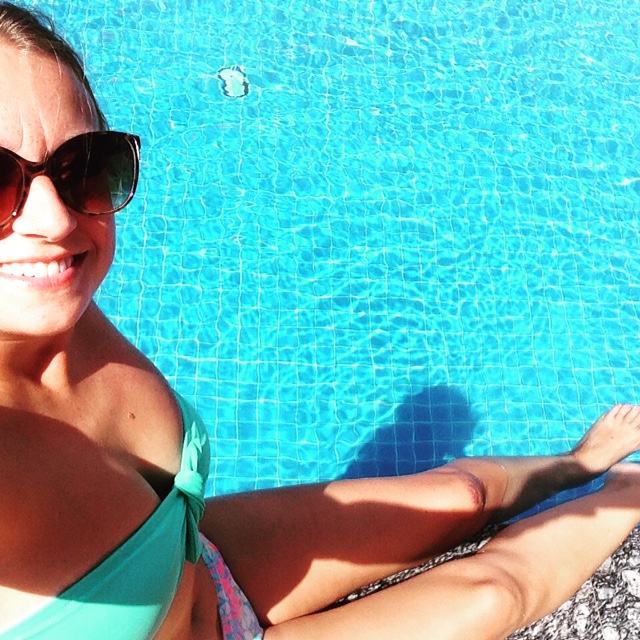 The Castaways Resort is close to the famous Long Beach, where you can relax, take a sunbath and enjoy swimming in the Ocean. The Sunsets there are amazing!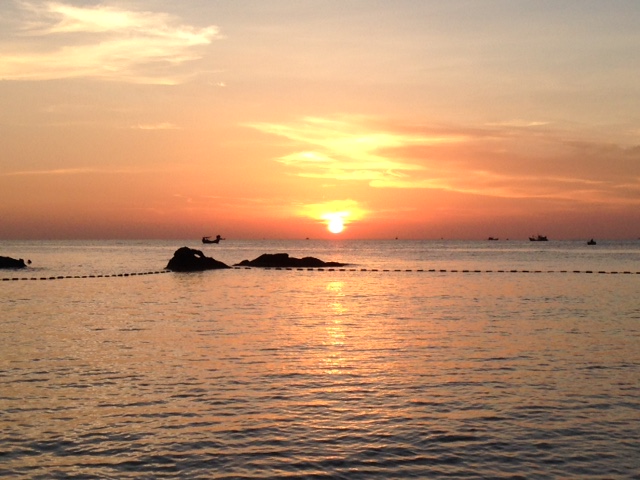 The staff serves breaktfast in the Restaurant with a good view of the Pool and the Garden.
For breakfast you can choose beween a delicious soup or eggs in any styles. We loved the scrambled eggs with Ketchup, served with a very delicious bread and Butter. The bread in the Castaways Resort was the best bread we have had in 4 weeks traveling through Vietnam. It was very very good.
They cut fresh fruits for you for every breakfast as well, which was really nice. I loved the fresh watermelon.
It is easy to get to the Castaways Resort. No matter if you come to the Island by Ferry or by plane, it is just a few minutes way by taxi and about 5$.
Phu Quoc is ranked in the top destinations by several news and Travel companys and Websites.
So enjoy your next holidays at the Castaways Resort in Phu Quoc.
Find more information on the Website of the Castaways Resort and book your next vacation in this paradise!
How useful was this post?
Click on a star to rate it!
Average rating 0 / 5. Vote count: 0
No votes so far! Be the first to rate this post.