Chiang Mai is a lovely city in the North of Thailand. Some of the most beautiful temples can be found in Chiang Mai. There are also good opportunities to do a jungle tour and see amazing waterfalls. At the Chiang Mai Night Market the shopping are really cheap and the street food is delicious.
From Chiang Mai you can hop on a Bus to one of the best Places in Thailand: Pai.
Good Things to do in Chiang Mai
Temples
In Chiang Mai are one of the best Temples in Thailand, like the Doi Sutep.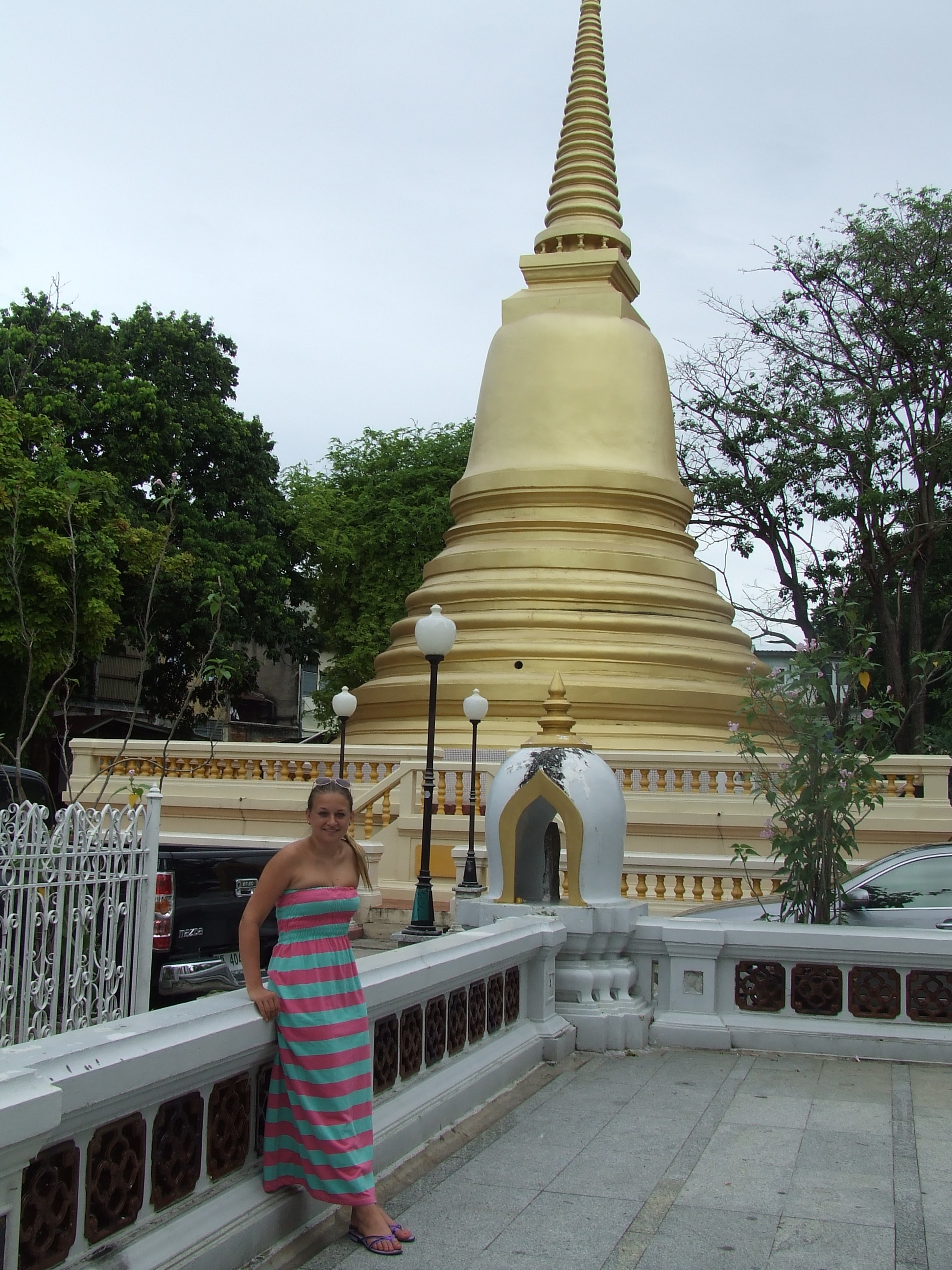 Jungle Tour / Trekking Tour
Jungle Tours are normally guided tours for one to 3 days through the jungle. You can decide if you want to sleep in one of the Thai jungle camps or do it only for one day.
I saw a asian girl doing the trekking with flip flops, but it is definitely better with sneakers or chucks.
The little path ways can be rough, but the highlight is a beautiful waterfall.
Night Market
One of the best Night Markets in Thailand is in Chiang Mai. Shopping is really cheap, you can see many painters displaying their artwork and eat delicious food.
Tiger Kingdom
The Tiger Kingdom is about 45-60 minutes outside of Chiang Mai and they have tigers and a few other kinds of animals. They charge you quite a lot to cuddle with a tiger and they don't treat them good at all. The stuff hits the tigers with a woodstick on the head, that they do what they should do. I guess the tiger get drugs, so that they are not aggressive and can be petted.
Get a massage
We can highly recommend the Friend Thai Massage, which is just around the corner of Julie's Guesthouse. Massages are much cheaper in Chiang Mai and Pai than in the more touristy destinations and Islands.
Rent a scooter
Get a scooter and discover Chiang Mai, but be very careful.
See a Thai Boxing Fight
Muay Thai Boxing Fights are every night in Chiang Mai. It costs about 400 Baht, including a welcome Drink.
Hostel in Chiang Mai
Julie's Guesthouse
This is one of the best spots to stay and meet people in Chiang Mai. It has shared rooms and also private rooms. A shared room is about 90 Baht (2,25 Euro) a night and the private room is 350 Baht (8,75 Euro).
This is a little more pricy, but worth it, especially when you are traveling alone and want to meet people.
In the chill out area the Julie's the staff serves all types of food and there is a pool table as well.
JJ's Guesthouse
JJ's is right next to Julie's and a little cheaper, about 250 Baht (6,25 Euro) a night for a private room with a little balcony. I liked the rooms a little better than in Julie's, but the atmosphere in the chill out area is not good like in Julie's.
To hang out, you can always go next door to Julie's.
But if you don't want to have bed bugs, you should get a room on the 3rd floor.
Delicious Food in Chiang Mai
Mickey's
Mickey's restaurant is at the end of the Street of Julie's. This was our favourite place to eat and we loved the garlic chicken and of course the Fruit Shakes.
Night Market
The food at the night market is really good and so cheap.
Street Food
The Street Food in Chiang Mai is amazing, get chicken skewers and pan cake with banana and chocolate as desert. This is so good.
This could be interesting for you too: