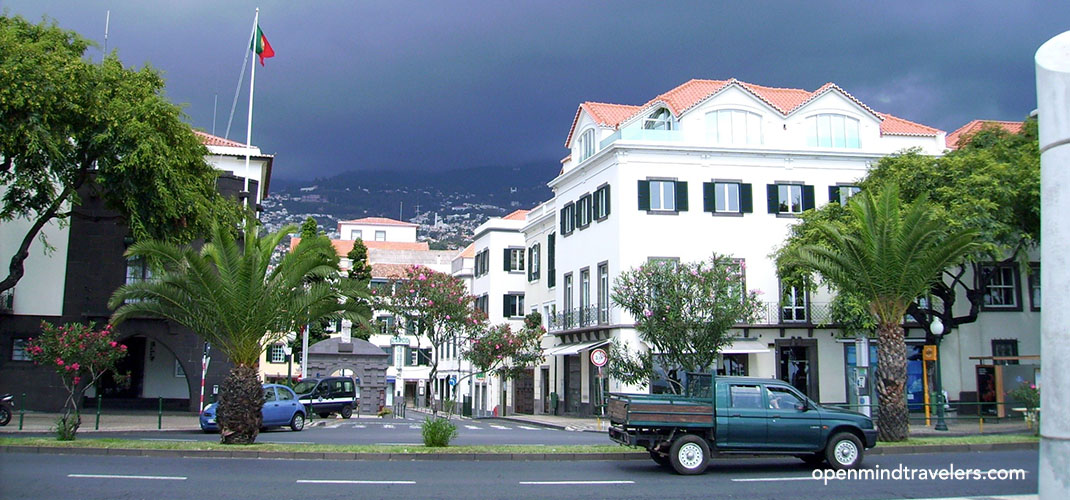 Funchal is one of my favorite places in Europe, which is the capital of the island Madeira, belonging to Portugal. It is a very colorful flower island, which inspires me. There are so many things to do and 101 nice places.
Walk through the old town, enjoy the flair of the Mercado and go up to the hill by the great cable track.
Don´t miss to drink the good madeira wine!
Places to see in Funchal
Telefrico, the cable track to the monte
Carros de Cesto, a crazy ride with the Toboggan. The toboggans are baskets, where u can sit in and 2 men are controlling it and roll you down from the monte t
Kathedrale Sé
Jardim Municipal (the biggest garden in town)
Mercado dos Lavradores: very nice market with good and fresh fruits and flowers. You can get there crazy things like tomatoe-passionfruit, banana-passionfruits and eatable Philodendron
Santa Catarina Park
Special Food in Funchal
Espetada em Pau de Lauro: this is a traditional food, meat on a bay leaf stick
You will get there often a traditional Bolo de caco, which is a garlic bread
Fresh Fruits from the Mercado
Seafood
Don´t miss to drink the madeira wine
Try the beer from madeira, it is called Coral
Transportation in Funchal
enjoy walking
cable track
bus